High School Student Career Planning | The GVTC Foundation | GVTC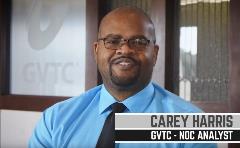 GVTC is part of a campaign to encourage incoming high school freshman students to begin planning for their future. House Bill 5 (HB5), passed by the Texas Legislature in 2013, gives students more courses to better prepare for careers in Arts and Humanities, Business and Industry, Public Services, Science-Technology-Engineering-Math or STEM, and Multidisciplinary Studies.

Comal I.S.D. produced a series of awareness videos targeted to 8th grade students. It features community leaders who have a successful career in one of the HB5 study areas. GVTC Network Operations Center Analyst, Carey Harris, relies on numerous technology tools to monitor GVTC's vast communications network. In the video, he encourages students interested in technology-related jobs, to take STEM classes. Check out the video on YouTube.