Each year, our Annual Meeting never ceases to amaze us! Held at the New Braunfels Civic Convention Center, GVTC's Annual Meeting gave a round of applause to its new and returning members elected to the Board of Directors, recognized the 2019 President's Award recipient, and announced increases for both Capital Credits and Member Dividends for GVTC members.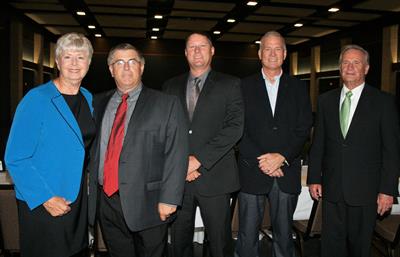 On the ballot this year, five positions on the GVTC Board of Directors were open for election. GVTC members voted via direct mail or online, and the convenience of the process showed with voter participation growing over 60% from the previous year!
Four of the five elected members to our GVTC Board of Directors included incumbents who have served GVTC well. Among them are Charles (Chuck) Knibbe to serve as Chairman of the Board and Director of District II, Position 1, David Esser of District III, Position 3, Alan Buxkemper of District IV, Position 2, and Susan Bogle of District IV, Position 1. 0000161544-001-1
GVTC also welcomes its newest member to the Board of Directors, Scott Kramer, who will serve as Director of District III, Position 4 and replace longtime board member, J.B. Lester, who retired after faithfully serving on the GVTC Board of Directors since 1961.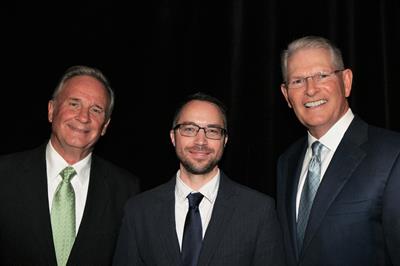 GVTC also recognized its 2019 President's Award. This honor is awarded annually to an employee or teams of employees who have made the most outstanding innovations or improvements at GVTC. The 2019 recipient, Financial Analyst Mike Ferriera, demonstrated superior expertise amidst the development of GVTC's Member Dividend Program. He developed the financial model that allowed GVTC to predict how much would be paid out in dividends. His forecast was so precise that it was 99.9% accurate on a total member dividend payout of $9.7 million in 2018. This is particularly impressive as the Member Dividend Program was the first of its kind in the industry, and Mike had no historical data to assist in his analysis. Mike's innovation, dedication, teamwork and unrelenting pursuit of excellence have set a new standard at GVTC.
GVTC also announced increases to two highly successful programs that benefit GVTC members. Due to the success seen in 2018 from their loyal customers, the GVTC Board of Directors approved increasing the Member Dividend Program distributions from $9.7 million in 2018 to $10.7 million beginning July 1, 2019, and increasing Capital Credit distributions from $6 million in 2018 to $7 million in 2019. That's a $1 million increase for each program!
Overall, the GVTC 2019 Annual Meeting brought exciting news for what's to come for GVTC and its members. GVTC's mission is to ensure the long-term viability of the company by providing the best value in communication services and enhancing the quality of life in their communities. The Board of Directors, management team, and over 200 employees continue their commitment to fulfill this mission every day.