GVTC Member Dividend Program Going Strong
At GVTC, we're dedicated to one thing and one thing only: providing our customers with the best value. In 2018, GVTC launched its Member Dividend Program (MDP) to further reward its loyal member-owners for "choosing local." Curious if you're eligible? Read on.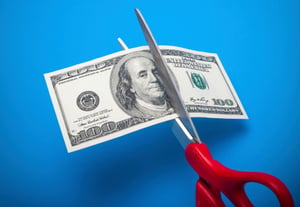 Since June 2018, the GVTC Board of Directors has approved trimming active member payments by 20% every month, on qualifying services, simply for being a loyal member of the co-op.
MDP approved another year
This year, GVTC is continuing this program into its third consecutive year. The GVTC Board has again approved a 20% member dividend for active members opted into MDP! Due to the overwhelming success of the program and the increase in GVTC membership, GVTC expects to see an increase in MDP distribution from our $10.7 million distribution in 2019.
"The success of this program is due to the continued loyalty of our customers and in large part the hard work of our dedicated employees and the visionary leadership of our Board of Directors," says CEO & President, Ritchie Sorrells.
How to qualify for this benefit
To qualify for MDP, active members are required to verify membership information by logging into their account at gvtc.com or by calling (800) 367-4882 and speaking to a Customer Care Representative.
Unique in comparison to other national cooperatives, this program sets the bar for customer appreciation and member loyalty. Members will also continue to receive their annual capital credits in 2020!
For more information, visit our Member Dividend Program page.