Sometimes it's difficult to find one app for everything. It's typical to stream you news and popular videos on multiple sites to find something that peaks your interest. But what if we told you we have an app to help consolidate some of your media consumption AND lets you take care of things like paying you internet or TV bill right from your phone.
That's right. We're highlighting the most helpful features and content available right from your GVTC Start App - an all-in-one app for managing your GVTC services and ticking of "news check" for your list of daily to-dos.
First, download the app.
To get started, you'll need to download the app from either the Apple App Store or Google Play. Check out the full instructions on how to set up your GVTC Start App here.
Watch Trending Videos
The first thing you see when you open your GVTC Start App are "Top Videos" available in the "Clips" menu option bar. You can tap the different genres along the top banner to switch between various different content depending on what you're interested in. Got a thing for Ali Wong's hilarious mom videos or what's hot on Comedy Central? Check out the latest comedy videos trending under "Comedy."
Other genres the app offers include: Entertainment, Lifestyle, News, Movies & TV, and Sports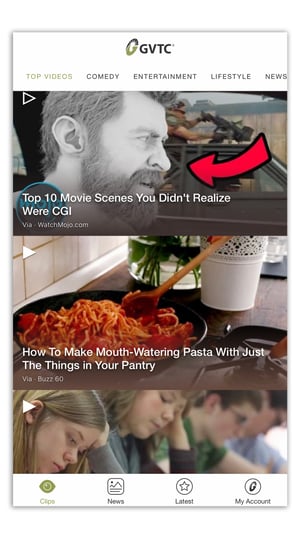 Daily and Latest News
More and more, you see news apps pop up promising the quickest summary of news updates around. And they're right. Many of us don't have time to read an entire New York Times paper. But it does help if you can consolidate some of those apps. With the GVTC Start App, you can catch up on the hottest trending news clips in addition to its other amazing features!
Other genres the app offers include: U.S. news, World news, Politics, Technology, Business, Entertainment, and Sports.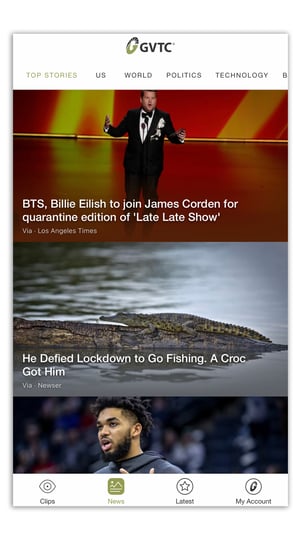 Access your GVTC Account
You can also manage your entire GVTC customer account from the Start App. Simply login with your GVTC customer account and gain mobile access to:
View your account summary info
Make a payment on your account
Review current and past bill statements
Review your current GVTC services you subscribe to
Add additional services
Submit a request for assistance if experiencing technical issues
Access resource links regarding customer support and your services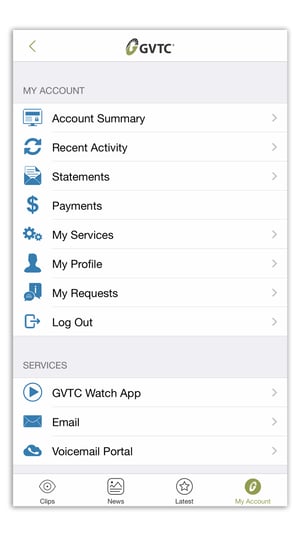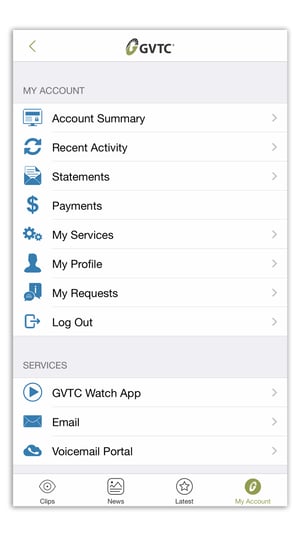 Once you download the GVTC Start App, explore these features and let us know which one you like best in the comments below!