Meet the GVTC Start App — an all-in-one app where you can access the latest news, trending videos, and your GVTC customer account to make payments and more!
Before you can explore its features, you'll need to set up your GVTC Start App first:
1. Download the GVTC Start App on either the Apple App Store or Google Play.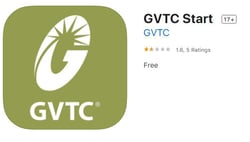 2. Once the app is downloaded, open the app and navigate to "My Account" on the menu bar located along the bottom of the screen.



3. Next, select "Log In" at the top of your My Account Menu, or click "Register" to create a new account.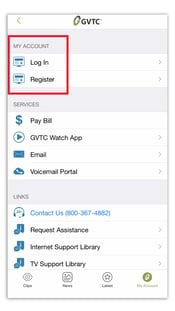 4. A new window will appear for you to log in or register a new account.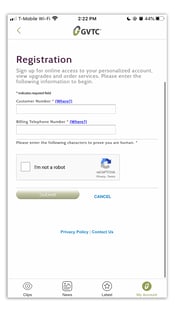 5. Once you've created an account, explore the main features of the app: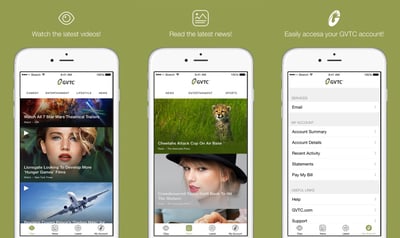 Congrats! You've finished setting up your GVTC Start App. You can check out other GVTC Apps full the full suite of features GVTC has to offer.