6 Reasons Why You Should Get a Home Security System for Seniors
Seniors today live longer than ever. In 1985, older adults accounted for 11 percent of the U.S. population. By 2010, they totaled 13 percent and are expected to reach 20 percent by 2030.
Even though this is a remarkable feat of public health and modern medicine, it presents a new challenge. That challenge is one of risk management for the 27 percent of adults aged 60 and above who live alone.
So, how can you handle intruders, domestic hazards, and health emergencies? How can they live their day-to-day lives without your family worrying about them?
The answer is home security systems. A home security system is an investment towards your safety and well-being. It also proves to your loved ones that you care.
If you let us, we will show you six situations where a home security system would come handy.
Crime Prevention
The top reason for installing a home security system is the protection it offers. In one survey, 86 percent of respondents said they'd witnessed an increase in property crimes.
The same study noted that break-ins are the number one property crime concern across America.
Luckily, a home security system can ward off intruders. A good home security system would come with:
Here's what to do if you're looking for a work-from-home job:
A control panel
Door and Window sensors
Motion sensors
A high-decibel alarm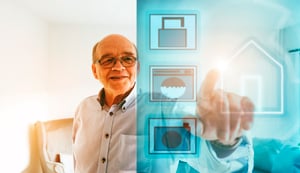 How do they come together?
Let's imagine that a door or window is smashed or opened when a security system is armed. The window or door sensor signals the control panel of the disturbance.
This communication triggers the motion sensor, which creates an alarm that's loud enough to notify you and your neighbors. With the attention the noise brings, intruders would fear being caught and leave your property immediately.
Sixty percent of burglars said the presence of an alarm would make them seek a different home to target. These thieves would leave without gaining entrance to your property or stealing anything.
Just like that, you're extra confident that a home security system's presence is enough to deter criminals.
Protection from Other Hazards
Home security systems have benefits beyond warding off intruders. They help prevent other hazardous events like fire and carbon monoxide (CO) poisoning.
This benefit is vital because a study proved that adults 65 years and over made up 32 percent of home fire deaths. They, however, represented only 13 percent of the population.
For comparison, adults between 20 and 49 years makeup 42 percent of the population but represent only 25 percent of fire deaths.
What, then, do you do?
It's easy. You install a home security system, like the GVTC Home Security Monitoring, in your home. With an integrated smoke-fire detector in your security system, you get an early warning.
Besides warning you, the security system also detects the source of heat. There's also the additional peck of alerting you of a carbon monoxide danger in your home.
Why's that important?
Because CO is odorless, colorless, and tasteless, it's nearly impossible to detect it by smell, sight, or sound. That difficulty has caused the deaths of many, half of which could be prevented with CO alarms.
Although it might cost a fortune to install a home security system that has a CO detector, it's also a smart decision.
Peace of Mind for Your Family
Security is a priority for the seniors in your care. So, investing in a home security system will provide you and your family the much-needed peace of mind. That peace of mind becomes invaluable if the senior lives alone has an injury, and needs special care.
For example, if they lack the speed required to exit dangerous situations, home security systems can alert caregivers and appropriate authorities.
If they have an injury and must stay home all day, home security systems can help you monitor their environment. These systems can also alert local authorities when necessary, and help caregivers respond faster to inappropriate situations.
Home Automation or A More Efficient Home
Home automation is becoming increasingly popular. The home automation market is expected to grow from $39.93 billion to $79.57 billion between 2016 and 2022.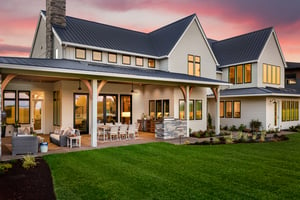 And why wouldn't it grow?
The service allows you to access, control, and shut down your home's heating, lighting, and thermostat through remote control. It's a useful feature for preventing home intrusion since you can make it seem like somebody is home.
What's more?
You can explore this option using the GVTC connectHome® Security. You can arm or disarm the system remotely using a computer, smartphone, or tablet.
You can also receive instant alerts on events – such as doors and windows being opened – via email or text.
Medical Assistance
As seniors get older, their medical conditions become a real concern for their families. Caregivers and families worry about their seniors suffering a fall at home. And that fear is valid.
Adults over the age of 65 years experience the highest number of fatal falls. Fortunately, a home security system can come in handy in such situations. Several home security companies offer medical alert systems.
These systems have panic buttons that immediately alert authorities during an emergency. This feature is especially useful if the medical emergency prohibits you from speaking on the phone.
Maintain Your Independence
With the assistance a home security system offers you, you'll likely gain more independence. You can even live independently for a longer time.
To that end, you can install a home security system that offers a remote monitor solution. With this in your living space, a relative or caregiver can look out for any home incidents and emergencies.
Final Thoughts
With all the points noted above, it's clear that you need a home security system that goes beyond safety. And you're most likely already searching for the best fit.
Why lose hours searching when the GVTC security monitor already has what you need?
The GVTC Security Monitoring service includes:
Flexible service options
Wireless remote feature
Panic option
Medical alert
Remote keychain option
While the standard includes infrared motion detectors for doors and windows and a panic option, other services can be added.
So, if you care about your senior's safety and well-being, click here to get the scoop on GVTC's home security monitoring solution.