GVTC Closes the Homework Gap for Area Students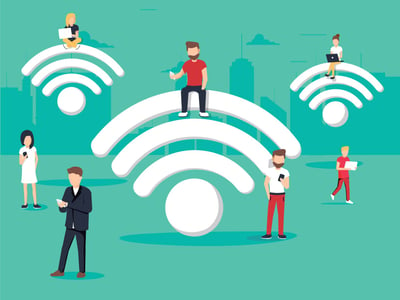 In search of ways to aid our communities in need, GVTC and The GVTC Foundation have collaborated with local organizations to bridge the homework gap for area students during the COVID-19 pandemic. The increasing demand for essential services such as the internet inspired an effort that has helped hundreds currently experiencing hardships.
13 Free WiFi Hotspots Available
Extended through June 30, 2021, GVTC is offering 13 free WiFi hotspots spread across seven food bank locations, five schools, and one Blanco office for area students and community members to utilize until public areas that regularly offer free Internet reopen. These organizations are located throughout Greater San Antonio, the Texas Hill Country, and South Central Texas, and include:
C.R.R.C. of Canyon Lake (Community Resource and Recreation Center)
Gonzales Christian Assistance Ministry
GVTC Central Office of Blanco (across from Blanco Elementary School)

While exercising social distancing and other CDC safety guidelines, individuals can access free WiFi in the parking lots of these 13 locations from their vehicles through September 30, 2020.
One Community
"It's important that we remain strong and connected during this pandemic. As GVTC continues to provide essential communications services, we will continue to support one another in our community the best we can. That's the GVTC way,' said Ritchie Sorrells, GVTC President & CEO.
For more information and the latest updates on how GVTC and The GVTC Foundation are stepping up during the COVID-19 pandemic, visit gvtc.com/covid19.