Golf Suits The GVTC Foundation To A Tee | GVTC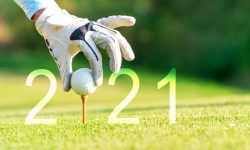 In our beautiful state of Texas, we have a knack for taking some of life's best guilty pleasures and giving them a deeper meaning by combining them with our neighborly and community-based attitudes. GVTC strives to achieve just that with our Annual GVTC Charitable Golf Classic on September 27. This year's Golf Classic will be held at the legendary JW Marriott San Antonio Hill Country Resort & Spa/TPC San Antonio., home of the PGA's Texas Open. We are only a couple of weeks away and we could not be more excited to be able to have the Golf Classic back after canceling it last year due to the pandemic.
Golf is great on its own, but when it also creates an opportunity to give back to its surrounding community, it's even better. It's not just about being outdoors, surrounded by nature, and competing against others in a friendly and fun golf tournament, but most importantly it's what we do with all the money we raise. The greatest part is that you don't have to be the best golfer in Texas to walk out a winner. Whether you're an aspiring pro or borrow a set of clubs for the day, you can feel good knowing all funds raised go to local nonprofits that support health & human services, youth programs, volunteer emergency services, education, culture, and select public charities.
Visit our page to learn more today! Help us make this year another memorable golf moment in Texas history as we give back to the people around us, making our community a better place.
---