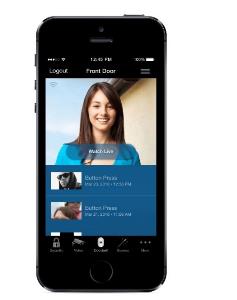 Do you want to get a video clip when a package is left at your door, or someone rings your doorbell? The GVTC connectHome® line of Honeywell Lyric security products now includes Skybell® — a high-definition video doorbell that lets homeowners enjoy new levels of security, control, and convenience wherever they are in the world.
GVTC is now offering the connectHome® Skybell® for only $25.95 per month. This package comes with one Skybell®, in silver or bronze, three wireless sensors, one motion detector and one Lyric Touch screen pad. Customers also receive GVTC security monitoring service with the ability to arm, disarm and receive system events via mobile app.
GVTC's partnership with Honeywell, one of the most trusted brands in security products, helps give you peace of mind, even when you are away from home. Visit GVTC.com/residential/security/connecthome-security or call 800-FOR-GVTC for complete details or to sign up today.