GVTC Enters the Top 10 for Netflix Performance | 2018 | GVTC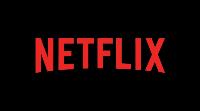 In an ongoing effort to deliver a market leading internet experience, GVTC broke new ground last month in a certain high visibility performance index. The Netflix ISP Speed Index is a measure of prime-time Netflix performance on ISPs (Internet Service Providers) around the globe. In last month's index GVTC stormed into the top 10 in a dominating fashion.
If you look at the Netflix ISP Speed Index, you'll notice all the largest ISPs in the country are listed, and as you can see, GVTC is out in front of several huge names. GVTC is beating both Spectrum and AT&T in delivering a top-notch Netflix experience and is the #1 provider that delivers internet on more than one technology!
The Netflix ISP Speed Index is just another way that GVTC is stepping up to the challenge of being a leader in the ISP business not only locally, but nationally, and creating innovative ways to deliver more value while we focus on Creating Fiercely Loyal Customers!
You can read more about the Netflix ISP Index here.