Congrats! You've survived the last four years of high school and are on your way to embark on one of the most exciting journeys of your life: college. It's going to be very fun, it's going to be very hard, and it's most definitely going to be very expensive, costing anywhere from $10,000 to $40,000 a year in tuition alone. To help you navigate through these awesome but economically scarce years ahead, we've put together a list of the best kept college secrets on how to budget like a pro, without having to live solely on ramen noodles.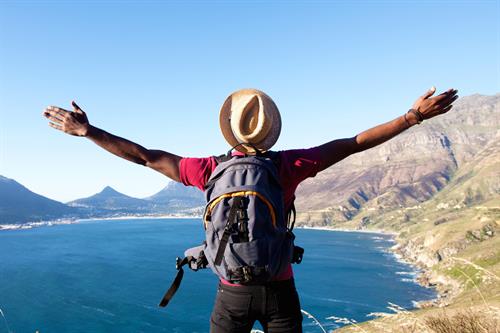 PLAN, PLAN, PLAN

This sounds like a given, but failing to plan your budget is basically planning to fail at it. There's always going to be some unforeseeable cost like unplanned pizza at 2:00 AM or an extra coffee for a study binge session, but the more you plan out exactly how much you have to spend per category, the better you'll avoid unnecessary costs that will throw your budget out the window.

Planning your budget doesn't have to be a snooze fest though. You can plan fun things into your budget like squeezing in a weekend camping trip or fancy birthday dinner and be more likely to afford it when the time comes.For example, say you have a budget of $400/month left just for food and gas; therefore, a spring break trip can sound out of the question. Luckily, you read this article and learned that if you walk more often and manage to save $50 on gas a month, that's a $350 plane trip saved from the start of school in mid-August to mid-March for spring break!

To make things even easier, we narrowed down the search on a budget app to help you plan for college mems. Download a free budgeting app today specifically geared towards the wanderlust at heart.

DISCOUNTS

Let's face it, everyone knows college students are always "broke," and you likely won't be an exception. Good news is you can still enjoy a lot of things at more comfortable prices as a lot of retailers and businesses offer student discounts.

Don't believe me? Just check out gym memberships, Amazon Prime®, Best Buy® Spotify®, movie theaters, and the plethora of other companies that take pity on the future generation's financial struggle. Not sure if a place has a student discount? Don't be afraid to ask! Stores aren't always going to be proactive about letting you know you can pay less for the same goods or services, so do your wallet a favor and ask everywhere you go if they offer student discounts.

COHABITATE

Sharing a dorm or an apartment with another human might not exactly be a dream come true, but sharing the rent, utilities, and other household expenses can truly make up for the inconveniences of living with someone. Besides, having a college roommate is somewhat part of the college experience and maybe you'll even be lucky enough to choose your roommate and/or develop a lifelong friendship.

Another benefit of splitting living expenses is that sharing your space teaches you good skills that will come in handy for the rest of your life… like patience… and compromising… and knowing exactly how many chicken nuggets you have in your to-go box in the fridge.

NEW ISN'T ALWAYS BETTER

You don't need to spend hours at a second-hand store looking for a smelly mattress to save money, but you'll quickly find out that your peers are selling essentially brand-new stuff at almost half the price at any given point throughout the semester. This applies to textbooks, football tickets, clothes, and even year-old furniture. So, while you may not be willing to buy bed sheets from an online stranger, buying the exact nightstand you wanted from the girl in your Chem class at half the price doesn't sound so bad.

Same goes for books; sometimes the only difference between the brand new 12th edition of a textbook and last semester's 11th edition is a few added words and a $150 higher price tag. Look for a student Facebook group for your college and you'll find a lot of stuff you were looking for at a fraction of the price. If the simple fact of saving money doesn't entice you, then think of it in terms of the added opportunities sponsored by your thrifty habits…hello, Spring Break trip

LET GVTC HELP YOU PAY FOR COLLEGE

When it comes to scholarships, you miss 100% of the chances you don't take by not submitting a simple application. At some point or another, you'll meet someone who, you'll be surprised to find out, got a scholarship, and while they may not be the brightest or smartest tool in the shed, they had an advantage among the majority of people who didn't get the scholarship, with the sole advantage being that they applied.

At GVTC, we want to reward students who share our passion for giving back to the community by helping pay for their college. This year alone, The GVTC Foundation will be awarding FOUR students within our service area with two $20,000 university scholarships and two vocational scholarships up to $5,000. That's a grand total of $50,000 for higher education!

As in previous years, one senior high school student who exhibits outstanding leadership qualities and has used innovation or technology to make a positive impact in our community will receive the Ritchie T. Sorrells Leadership Scholarship, and another $20,000 scholarship will be awarded to a college-bound graduate exemplifying extraordinary service, volunteer work and involvement in their local community with the Ola Armstrong Scholarship.

We understand that not everyone sees themselves going to a four-year university, but that doesn't mean they shouldn't prepare for adulthood with life skills that enhance their communities and support themselves. That's why in 2019, GVTC is adding two vocational/technical scholarships each worth up to $5,000.

If you are a graduating senior in high school from a household subscribed to at least one GVTC service, you can apply to one of our four scholarships available through The GVTC Foundation. Applications are now open from Jan 23-Feb 27, and the winner is announced in April! To learn more about these opportunities and to see if you qualify, click here for more details.