It's almost time for some of the most exciting and fulfilling years of anyone's life. A first glimpse into adulthood. Their leap towards self-sufficiency, and your new normal as an empty-nester.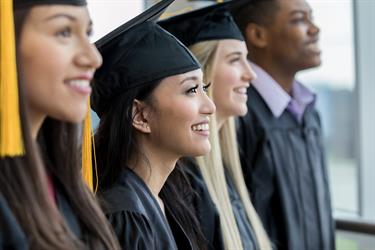 For those with kids graduating from high school or those already halfway through the college "struggle bus", there are both fun times and tough times to look forward to.
The good? There's no more need to hover. Freedom exists on the other side for both your little angel and yourself. Exciting, right?
The not so good? That freedom - or in other words their success - will 100% depend on them and them alone. This newfound freedom comes with a lot of responsibility that is not as effortless as it appears… and it's your job to make sure they have all the How-Tos, shoulda-coulda-woulda's, and make-shift roadmaps you can supply before letting them fly off.
Teach them the lessons you wish you had gained at this pivotal stage. To help, we've compiled a short list of what no one else is telling them… the 5 most helpful tips about college.
Tip #1: You don't have to have it all figured out.
Isn't it ironic that at age 18, you're not allowed to rent a car, but are expected to know what you want to do with the rest of your life? The reality is that most colleges require students to submit an application to a specific school within a university based on a specific major or career path. What you may not know is that it is totally okay to not have it all figured out right away… really! Some kids have a gut instinct about their calling, and other times it takes upwards of 4-6 years for someone to settle into a career path. Both are okay. Reassure your kids that the first 1-2 years of college consist of basic courses designed to give them room to explore. Encourage them to join clubs, stay active, and pursue their interests when they find things their passionate about. Everything - time willing or not - falls into place one way or another.
Pro Tip: Encourage your kid(s) to seek out mentors as soon as possible. Whether it's a teacher, an older student in one of their organizations, or a coach, they'll need someone on campus who walks the same roads and can lend wisdom. Plus, an added perk? They'll be great contacts to have when you need to secure recommendation letters down the line.
Tip #2: The first year is NOT the easiest year.
The level of difficulty for freshman courses may be easier in comparison to later years, but what happens more times than not is a brutal reality check served up by professors. Hoping to weed out slackers, it's standard practice for professors to make a course unusually difficult to test a student's commitment to their education.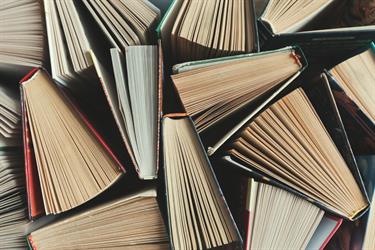 Why? The adjustment from high school to college comes with many changes, temptations, and requires new habits in order to keep up and prepare for adulthood. It's a necessary evil in it all.
Pro Tip: Preparation is key. Have your kid request the syllabi from their professors 1+ months before school officially starts. Have them read through each, buy must-have college school supplies, and get ahead of their soon-to-be immense workload.
Tip #3: Student discounts are a thing!
This is something you want to regularly remind kids of. Tuition does cover a lot of "free" resources, but everyone knows how expensive it can be. And that's why more places than not offer student discounts.
From clubs and meetings that offer free pizza for attending, to access to expensive research databases and discounts on gym memberships or music subscriptions, there are plenty of "Student Discounts" to look out for. The one that may excite you the most is the trick with textbooks!
While tuition may pay for a lot, more often than not you're required to shell out money for textbooks - expensive, short-lived, and sometimes unnecessary textbooks. But outside of buying used books or renting books instead of buying, what people don't know is that most school libraries have similar, if not identical, versions of the books you can rent for free. Sure, availability is limited, but if you reserve in advance and make use of copies, you could save hundreds of dollars a semester!
Pro Tip: Suggest to them about asking upperclassmen where the best deals are on campus. Having just gone through the motions, they'll have a special insight.
Tip #4: Grades are not all that matter.
Are grades important? Absolutely. But as the late Mark Twain reveled, "Too much of anything is a bad thing." It bodes well for your child to be well-rounded, both in academics and social settings.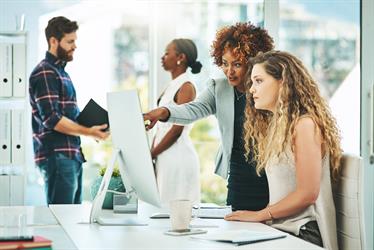 Today, employers are focusing on experiences to separate applicants. Textbook knowledge should always go hand in hand with real world experiences, and that's why now more than ever, it's imperative that your child has both. Experiences range from internships, mentorships, apprenticeships, freelancing, or anything else that results in proven track record and sharp skills.
Pro Tip: Encourage your kid(s) to find internships their first year. While it may be a greater challenge to land an internship as a freshman, the more real world experience you have in the field you wish to pursue the better off you'll be landing a job right out of college - and for a higher salary most likely.
Tip #5: Scholarships are easier to get than you'd think.
Perhaps the most important lesson of all is that, contrary to popular belief, your degree doesn't have to come with you being broke at the end of it. Student debt is no joke.
College - for any family - is expensive. But there are options out there that are frequently overlooked. Namely, scholarships. Remember the four Pro Tips mentioned above? Each tip is intended to provide your kids with an edge over other students and over their potential debt coming out of college. Good grades, real-world experiences, preparation, and mentorships all help set individuals up for maximum success.
When it comes to scholarships, a good rule of thumb is to tell your kids to apply to as many as possible and make sure to secure recommendation letters ahead of time.They won't receive all of them, but more times than not they will at least receive one.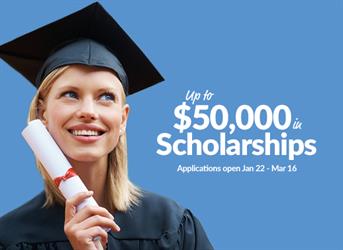 That can mean the difference between having extra funds to buy them a car or having to pull out extra parent loans. Also, just because your kid starts school doesn't mean they're not eligible to receive any more funds. While there are a lot of scholarships targeted at graduating high school seniors, there are just as many opportunities to earn one in their 2nd, 3rd, or 4th year of college. It just takes one google search to help eliminate student debt!
Pro Tip: Did you know The GVTC Foundation awards FOUR scholarships totaling up to $50,000 to graduating high school seniors every year?! That's right. If your household subscribes to at least one GVTC service, your child is eligible to apply to all four scholarships if they choose. To learn more and apply today, visit https://gvtc.com/gvtc-foundation/scholarships or check out our latest video interview with past recipient of the Ritchie T. Sorrells $20,000 Scholarship for Leaders!