Pool parties, week-long getaways, and all the watermelon you can eat. You know what time it is: summer! It's also the time of year where we must keep an extra eye on our children to ensure their safety and wellbeing, whether through giving the "don't talk to strangers" speech or implementing parental controls on their devices. As kids spend more time on internet-connected devices, it's extremely important that we set healthy boundaries. With family being at the core of GVTC, we came up with four ways you can take control of your home, so you can stop worrying about what shenanigans the kids are up to and trust they'll be safe while making summer memories.
1. Elevate Your Parental Control
The internet is a magical place where we can find infinite amounts of information at our fingertips, but even like Disney movies, it has a dark side, too. As a forum where things "live forever," you want to make sure your innocent little angel doesn't accidentally stumble upon content that could affect them negatively or expose them prematurely to things….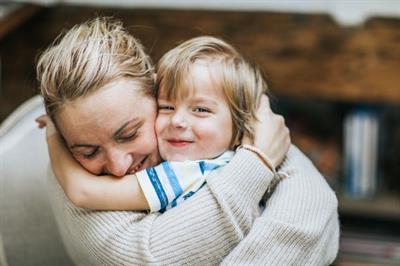 Most computers today include parental controls for you to block computer usage at certain times of the day, limit the number of hours spent online, and most importantly permit which content is accessible, but what about devices like your TV, phone, or tablet?
With GVTC Elevate, our latest innovation in TV channel guides built to simplify your entertainment experience, you can set up parental controls to block shows and movies by TV rating, movie rating, and channel. Better yet, you don't have to sacrifice your own shows or worry about your recordings. All shows are password protected, so you can enjoy your guilty pleasures without having to worry about the kids watching. Record as many as 5 shows at once on up to 1TB of data this summer without a second thought.
Other cool GVTC Elevate Features include Video-On-Demand access, Whole Home DVR with rewind, pause, or fast forward options, ability to stream on up to 4 devices, and seamless access between Netflix®, Youtube®, and Pandora®. It may be summer, but some nights are better spent indoors with your family and a big bowl of popcorn on the couch in front of the TV.
2. Big Brother Father/Mother is Watching
Sometimes, no matter how hard we try to instill obedience in our kids, it's just not possible to control their every move—especially when they're not within eyesight. We all have some sort of memory where we tried to pull a "quick one" over our parents and ended up in a situation that we can now see was potentially dangerous or not worth the trouble. While you're already one step ahead of them and can sniff out situations that remind you of your earlier self, wouldn't it be great if you had some way of knowing what your kids were up to when you're not around?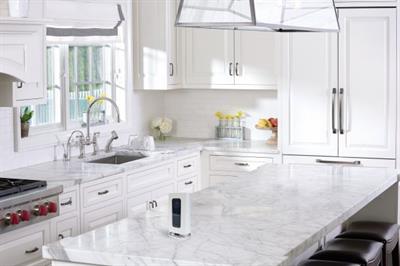 With GVTC connectHome® Security, you can get alerts from home and watch live footage no matter where you are! Kids have enough time on their hands as it is, but now it's summer—the possibilities are endless. Maybe your teenage son tries to sneak out after curfew or your daughter manages to sneak a drink for her and her friends to share at a sleepover. You can rest assured that you're quite a few steps ahead of them. It also doesn't hurt to tell them about the cameras; sometimes fear is a good enough motivator to not break the rules. We're sorry not sorry kids—your safety comes first!
3. Ring the Alarm
There's a difference between childhood mischief and harmful events that affect your child's health or development. Imagine this, you have a stubborn 5-year-old who, while innocent, has an innate curiosity that compels him to explore every inch of the house imaginable. Now, you are folding the laundry or finishing up an important work email when your Charlie gets his hands on the kitchen cleaning supplies….
Initially, you're not worried because you have a child's safety lock, but your determined toddler plays with it until it opens, and immediately locks their eyes on a bright bottle of detergent that, to a kid, looks like juice. Sadly, it's not uncommon to hear about a kid's curiosity getting the better of them. However, with GVTC connectHome® Security, you can prevent the seemingly inevitable chance.
Take charge of your free time this summer by automating daily tasks like locking the doors at night, turning the lights off, or alarming your home while away, so you have more time to be with the ones you love. The only time you'll have to "sound the alarm" is when it's time to call the kids downstairs for movie night.
4. Call Me, Maybe
We've covered ways to control what happens in your home to protect your kids, but what happens when they're away from home this summer? It's easy to be "one phone call away" to save the day, but kids will still be kids—prone to letting their battery die at the most inconvenient times, misplacing it, or leaving it on silent mode. And, ironically, the same thing goes for parents. Having a home phone, however, increases the chances of your child always, always, always having one true source of contact if ever there is an emergency.
Summer is well underway, but it's never too late to prepare for the future! Whether it's a reliable connection via your Fiber Internet, smart security with GVTC connectHome®, or an emergency line with our home phone, you can save money and stress this summer by bundling services.
As parents, there's nothing we wouldn't do in order to ensure our children are protected, and GVTC wants you to know we place you and your family's well being at the center of our services.