5 Fun Features of ConnectHome® Security | TX Home Security | GVTC
We'll bet next week's lunch money that you've heard about smart home security. What used to only be in model homes and the few early adopters who splurged is now a common feature in a lot of U.S. homes. So, what are the not-so-obvious perks of having a state-of-the-art system like GVTC's connectHome® that make us not only feel safe but also remind us that the future is now?
Check out these 5 fun features you may not have known about GVTC connectHome®.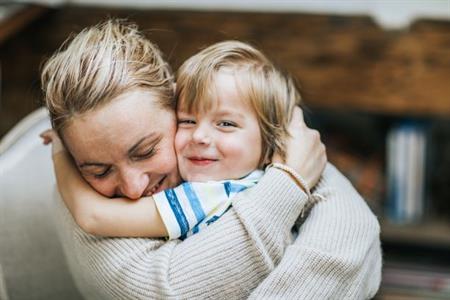 1. Different Codes For Different Folks
GVTC understands that every home is different--and likewise so are the number of people living in each household. That's why our Smart connectHome® Security system holds up to 48 different user codes, so you can rest easy knowing that the dog walker's temporary code is disabled right after Fido's much-needed walk.
2. Command Like Royalty!
Who doesn't like to be in charge? With voice commands and over 6,000 stored "scenes" (i.e. tasks you automate around your house), you can teach your home to treat you like the king or queen you truly are! Set your temperature to 80 degrees during the day and the perfect sleeping temperature of 69 degrees at night with smart scenes that tell your automated home gadgets how to act. And the best part? If you have an older version of the Honeywell® security system, the latest technology consolidates old program modes, so you don't have to set them up each time you choose to upgrade!
3. Geofencing – The Future is Literally Now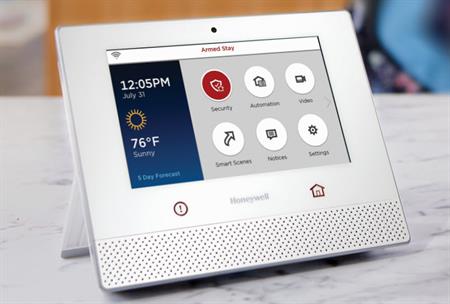 Ever wish you could give your home chores? It's no joke. Remember those "scenes" we mentioned above? Well, not only can you assign which tasks you automate in your home, but you can trigger them based on where you are. But how. Is.That. Possible? Simply create a geofence (i.e. specific radius around the home), and set up commands called scenes to deal with daily tasks. For example, every time you leave your driveway, you can have a scene set to automatically lock your door, turn off all lights, close the garage and activate your alarm system. Cool, huh?
4. Compatibility, Baby!
A good choice is all about compatibility, but we're not talking about marriage. We're talking about a smart home security system that connects to all the gadgets you already have at home. Whether it's Amazon Alexa® or Google Home's Cortana®, or GE wireless lights, GVTC connectHome® is able to pair up with your favorite devices. How about items you haven't bought yet? Check out the full list of compatible devices here to make sure your smart lights, window shades, door locks and thermostat work with your central security system.
5. Taking It Slow
With so many connected devices to choose from, it's easy to rack up a big tab. If you want all the cool features and gadgets, but can't afford a splurge just yet, no problem! Begin your automation journey with our GVTC connectHome® base package for just $25.95/mo. and expand your arsenal later. This package comes equipped with 3 wireless sensors, 1 motion detector, 1 Lyric Touch Screen Controller, and 1 Skybell® HD video doorbell camera or indoor camera. No need to touch the 401k! To learn more about this deal, visit gvtc.com/connectHome.
Whether you're a pro at smart home automation or have yet to dip your toes, you now know GVTC's connectHome® is full of fun life hacks to make you feel not only safer but smarter.
For even more ways to feel smart and be a Superhero in your kid's eyes,
read our last blog on connectHome® features
. And stay tuned for more life hacks on us.