Summer may be over, but fun times shouldn't be! With kids finally back in school and the weather under 100 degrees, we're ready to let our hair loose and enjoy the outdoors without sweating as if we're running a marathon. There's no better way to spend to the cooler days of fall than by gathering with our favorite people to listen to music or stuffing our faces with delicious finger foods at local festivals. – Turkey leg anyone?
Now let's be honest, some festivals make you want to come back every year and some festivals make you wish you hadn't gotten out of bed that morning. If you're worried about spending all morning ensuring all the kids are fed and have shoes on only to end up at some patio with no outdoor seating and hating every minute of it, relax because we got you covered. To help you navigate through the endless list of events and skip the yawn-inducing ones, we asked five employees native to the San Antonio area what the coolest local events in the fall are.
1. It was the Wurst of times, it was the best of times
Show me where music is playing, beer is flowing, and sausages are cooking because that's a recipe for a whole lot of fun!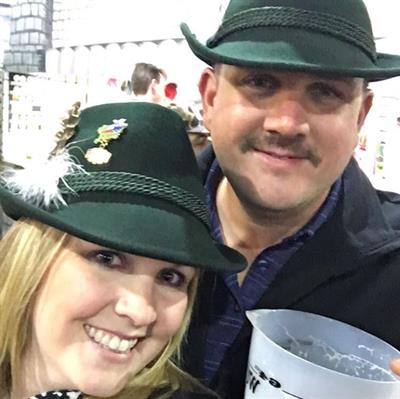 They say the greatness of a culture can be found in its festivals and Wurstfestis no exception. You can Polka dance and taste your way through New Braunfels' German heritage, not to mention show off your beer stein holding skills at the competition. It's not just about the beer though, with family-friendly activities like carnival attraction and folkloric musical performances you can be sure your kids will also have a great time, no babysitter needed.
GVTC's very own, Amy, has attended this Texas-sized celebration of German roots 16 years in a row if that's any indication of how fun it truly is. Her take on why Wurstfest is the best? "You wear fun hats they sell there, listen to music, and move through the city trying different ales and German Sausage". Sign us up, please!
When: November 1st - 10th
Where: New Braunfels, TX
Info: https://wurstfest.com/
2. Get Weird at an Austin Music Festival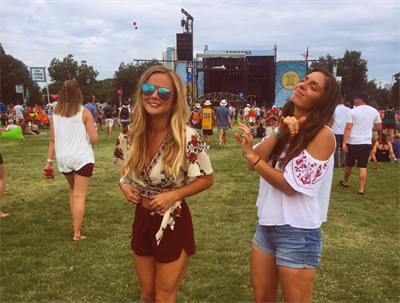 They don't call Austin the Live Music Capital of the World for no reason. Every fall, people from all over the country gather to enjoy some of the hottest bands and artists at the Austin City Limits Music Festival.
The festival is always held during two weekends in the month of October, with a different line up for each weekend. You can get a weekend pass, as well as a day, pass if you're only interested in a specific band or artist.
GVTC's very own, Paula, recalls going every year in college to see the awesome mix of indie bands and top headliners she loves. ACL is one of her favorites because it's a great time to hang with friends, eat awesome food, get a tan, and take pictures you'll keep forever. Best of all it is walking distance from great restaurants and Austin's famous 6th street, so you can enjoy the full Austin experience and learn the true meaning of 'Keep Austin Weird'.
When: Oct 4th – 6th & Oct 11th -13th
Where: Zilker Park. Austin, TX
Info: https://www.aclfestival.com/experience/
3. Don't Be Scared of the Haunted River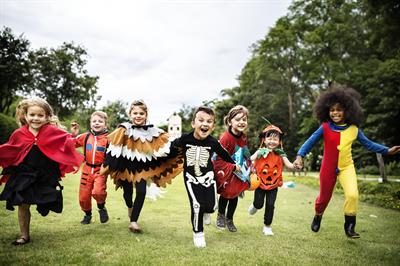 If you live in the Hill Country, chances are you've experienced the magic of the San Antonio River Walk at some point or another. On October 26th, it gets even better after being transformed into the Haunted River. Don't worry, your ancestors' ghosts won't actually be floating in the river, but there will be an awesome costume contest, music, Halloween characters floating the river, and lots of tricks, treats 'n drinks to enjoy with your family. Best of all it's FREE to attend!
Festivals on the river are the best, according to Tulsi from GVTC, because there are food stands everywhere with street tacos, candy-filled pinatas, and you get to dress up making it an awesome activity to enjoy with your family. Bring your babies, fur babies, and loved ones to show off your awesomely coordinated Halloween costume and munch on some killer (pun intended) tacos!
When: October 26th
Where: San Antonio River Walk
Info: https://www.thesanantonioriverwalk.com/media/events/bud-light-haunted-river
4. No Labor Required at this Fair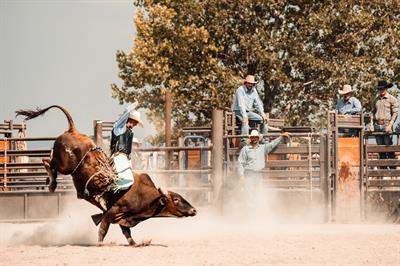 Going on its 114th year, the Kendall Country Fair and Rodeo in Boerne is a Hill Country favorite with its own parade and all. The parade, which will be held this Labor Day weekend, will even crown a Queen and her court of Kendall County. All you ladies that have always wanted to wear a crown, this is your chance to be the fairest of them all! Like any good fair, it will be filled with local food vendors, arts & crafts for the whole family, jewelry and tons of family-friendly activities.
With so many things to do and an ambiance resembling the Texas Rodeo, the Kendall County Fair is our favorite way to spend the long weekend. Come watch the parade, stuff your face with local delicacies, watch the Open Pro Rode Apple Pie Contest or Livestock Show this Labor Day Weekend!
When: August- September
Where: Boerne, Texas. (Parade begins on Main Street)
Info: https://www.kcfa.org/events/2019/kendall-county-fair-parade
5. Texas' Very Own Oktoberfest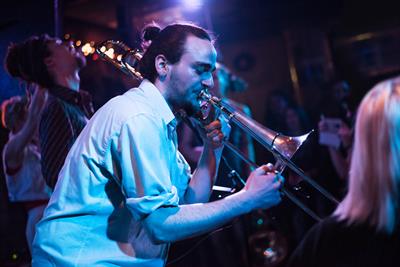 Get your lederhosen ready! When you hear of Oktoberfest you may think of the 16-day-long, largest Volksfest in Munich Germany, but did you know we have our very own deep in the heart of Texas? We can't let them have all the fun! In similar fashion to its German counterpart, there will be large amounts of German food and beer consumed but there will also be lots of family-friendly activities like dancing, trying on stilts, and a 42 tournament. Not a good dancer? No problem! The Hauptstrasse Chicken Dance is so easy even a two-year-old can do it.
Now for you overachievers that want to do much more than eating, drinking and having a grand time, there's even the Kraut Run, an 8k and 5k Run/Walk on Saturday morning, so you don't have to feel guilty of all the wiener schnitzel you'll be consuming later on that day.
If you're like John from GVTC and enjoy celebrating all things German in true festival form, with lots of Arts & Crafts, games, pumpkin carvings, and German Music, this will likely become a Fall favorite for you and your loved ones. Just remember, Beer + Schnitzel + German Music = one heck of a time!
When: October 4th-6th
Where: Fredericksburg, TX
Info: https://oktoberfestinfbg.com/entertainment/schedule
---
Now that you know what the best plans to fill up your schedule this Fall are, there's no need to miss summer. Plus, with no more summer bodies to worry about, you can enjoy all the festival food from local vendors free of guilt while listening to awesome music and spending time with friends and family. Can you think of anything better to do this Fall? We can't either!