Home Security: Camera Placement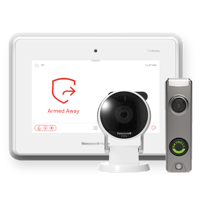 Security cameras are a great tool to protect your home. They are an extra set of eyes to capture anything that happens around your home. But a security camera is only as effective as its placement. Having a security camera doesn't mean much if it isn't mounted in an optimal location.
Why camera placement matters
Deciding to install a home security system is a great decision to keep you, your family, and your home safe. However, no matter how high-tech your system is or how many cameras you have, if your cameras aren't placed in the right spots, and mounted properly, they won't do you any good.
Your security system is only as good as what it can capture. Making sure you have the best chance of capturing the most, and most beneficial footage, means placing your cameras in the right spots, at the right angle, and mounting them securely.
Important areas for security cameras
Where you decide to place your security cameras will depend on your own property, your personal needs, and your security system. But there are some important areas that every homeowner will likely want to make sure are covered, including:
Main points of entry: If something is going to happen to your home, there is a good chance it's going to happen at your home's main points of entry. That means your front door, back doors, and side doors. If you have any basement windows, you'll want to monitor those as well.

Common target areas: The purpose of your security system is to deter break-ins and capture footage in the event of a crime. So, it is important that you cover the areas that a burglar is likely to target. That includes driveways, porches, garages, and sheds.

Yards: It's a good idea to make sure your front and backyards have coverage as well. Covering the perimeter of your home can give you an early heads up if someone is trespassing or lurking around your home.
If you're considering adding cameras to the inside of your house as well, you'll want to place them in high-traffic areas, like the kitchen, living room, and main entryways.
Placing cameras indoors at main entry points in addition to your outdoor main entry points may help you get important additional information in the event of a break-in. For example, an intruder entering your home would likely be caught by a camera monitoring your front door from the outside, but that camera may not catch their face. By placing a camera inside the main entry point, you have a better chance of also catching the intruder's face.
Security camera mounting and placement tips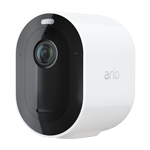 Placing your cameras in the right location is only one part of the process, you also want to make sure they are mounted properly, and at the right height and angle, for optimal coverage and minimal interference. Here are some tips to help make sure your cameras are mounted for optimal protection.
Visible versus hidden: There is a lot of debate on whether it is better to have hidden security cameras or visible ones. Criminals are usually looking to get in and get out with minimal trouble. Some studies have shown that a visible security camera may be effective in stopping a break-in. On the other hand, a visible camera could also be broken or tampered with. You'll have to decide for yourself which you think is the best approach. You also may want to consider using a combination of the two.

Height: If you do decide to mount your cameras in a visible location, this is especially important because that means they can be tampered with. You'll want to mount your cameras high enough that they can't easily be touched or messed with in any way. Also, the higher you mount a camera, the wider range of view it will have.

Angle: You also want to make sure you angle your camera to make sure it's actually capturing what you want. For example, cameras placed right above a window. If you want to use the camera to monitor the area around your home, you would angle the camera out, but if you are placing it near the window to monitor the window, you'll want to angle it down.

Secure mounts: When mounting your camera, be sure your camera is properly and securely mounted so it does not come loose and can't be accidentally misdirected by wind or rain.

Sunlight and street lights: Before fully settling on the location, height, and angle of your camera, you'll want to monitor the feed for a few days. Street lights at night or the sun's glare throughout the day could potentially leave a camera useless for a period of time. You want to make sure where ever you place your camera, it won't be impacted by these sorts of problems.

Poor lighting: You also want to make sure you place your cameras in a location with enough light to get a clear picture. If you need to place your camera somewhere where there is low or no light, make sure you use a camera equipped with night vision.

WiFi: Many security systems depend on wifi to store and transmit data. You'll want to make sure the locations you chose for your cameras are within range of your wifi router.
GVTC connectHome
Looking to install a home security system? GVTC's connectHome, smart home security offers multiple plan options to give you and your family a sense of comfort, safety, and peace of mind. Click here to learn more!
---