Put Money Back in your Pocket with GVTC's Member Dividend Program!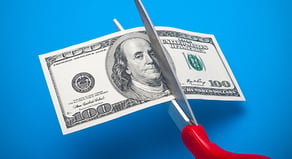 What if you could save money just by being a loyal customer? With GVTC's Member Dividend Program, you can! This program has changed the telecommunications industry by trimming active member's monthly payments by 20%, just for being a valued member. Click here to learn more about this program.
We have seen the program grow with over $11 million returned to members in the form of dividends applied to their bills in the past 12 months. That is an increase of $1.4 million from the previous year. The success of this program demonstrates the value there is to membership in our cooperative. Your commitment to GVTC puts money back in your pocket! Name another telecommunications company that puts their members first.
Unique in comparison to other national cooperatives, this program sets the bar for customer appreciation and member loyalty. GVTC's CEO & President, Ritchie Sorrells says, "GVTC's Member Dividend Program is a testament to the hard work of our dedicated employees and the visionary leadership of our Board of Directors."
MDP approved another year
This year, GVTC is continuing this program into its fourth consecutive year. The GVTC Board has again approved a 20% member dividend for active members opted into MDP! Due to the overwhelming success of the program and the increase in GVTC membership, GVTC has distributed over $31 million back to our members since the inception of the program.
How to qualify for this benefit
To qualify for the Member Dividend Program, active members are required to verify membership information by logging into their account at gvtc.com or by calling 800.367.4882 and speaking to a Customer Care Representative.
For more information about the GVTC Member Dividend Program, visit gvtc.com/MemberDividend for more details.
---