Seasons Greeting! A Message from The GVTC Foundation President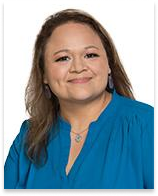 As 2021 comes to an end, let's take a minute to reflect on the positive impact that The GVTC Foundation made in the communities we serve. The pandemic impacted many and the last two years have been challenging. The need for assistance in our communities continues, and we are thankful for those that support the foundation and help make a difference.
In serving our mission, we work to profoundly enhance the quality of lives in the communities we serve through monetary donations and volunteerism. This year, we granted 100 organizations over $400,000 in monetary support and we completed 32 community events with over 14,000 volunteer hours. From serving Seniors to watching babies, we are willing to take on any task to assist where we are needed.
Our Thanksgiving Giveback Project provided 491 families with a traditional Thanksgiving meal. We are fortunate for the nonprofits, community partners, and volunteers that helped make this happen.
The support we have received is magnificent. 87 % of GVTC Employees participate in the payroll deduction program and 100% of the GVTC Directors contribute, all of which GVTC matches at 150%. Over 11% of GVTC Customers participate in the Round up for Change Program, which brings in over $21,000, and with GVTC 100% matching, these pennies become $42,000.
The 17th Annual GVTC Charitable Golf Classic raised an amazing $172,023. Of every dollar donated to the foundation, $0.96 is distributed to local nonprofits. Incredible, right?!
Let's hear it for our volunteers! The passion in each of these individuals is incredible. They possess servant's hearts and are committed to making a difference. Thank you for your support.
Just recently, the foundation completed a rebranding. I am excited about our new look, with new colors and a new logo. We are also committing to keeping you updated with the work the foundation completes throughout the year. Here for you!
I invite you to engage with the foundation, as a donor or volunteer. Please consider The GVTC Foundation if you are looking to make an end-of-year contribution.
I look forward to the new year and the new opportunities it may bring. On behalf of The GVTC Foundation Directors, I wish you a joyful Holiday season and a prosperous New Year!
Sincerely,
Sonia Aguillon
---