Unveiling the Power of Fiber Optic Internet in Boerne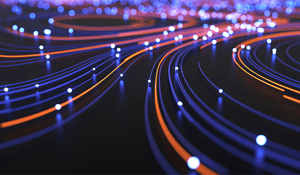 The world is becoming increasingly interconnected, and access to high-speed internet has transformed from a luxury to a necessity for residents and businesses alike. GVTC Communications, a leading fiber optic internet service provider in central Texas and the Hill Country has been providing exceptional service to its customers for years.
The Speed and Reliability of Fiber Optic Internet in Boerne
When it comes to internet speeds, fiber optic technology is second to none. GVTC Communications offers fiber internet in Boerne with speeds up to 1 gigabit per second (Gbps), which is over 100 times faster than traditional DSL or cable internet connections. This lightning-fast speed means that streaming movies, downloading large files, and video conferencing can all be done without the annoying buffering and lag that plagues users on slower connections.
In addition to its high-speed capabilities, fiber optic internet is also more reliable than traditional connections. Fiber optic cables are less susceptible to interference and degradation from weather, temperature fluctuations, and other environmental factors. This means that GVTC Communications customers in Boerne can enjoy a more consistent and stable connection, ensuring a smooth and uninterrupted online experience.
A Greener Internet Solution
One of the less-known benefits of fiber optic internet is its environmental friendliness. Fiber optic cables consume less power than their copper counterparts, which means that the overall energy footprint for providing internet service is lower. By choosing GVTC Communications as their fiber optic internet provider in Boerne, residents and businesses can enjoy lightning-fast speeds while also making a positive impact on the environment.
Expanding Access to Fiber Optic Internet in Boerne
GVTC Communications is committed to expanding its fiber optic network and making high-speed internet accessible to more residents and businesses in Boerne and the surrounding areas. In recent years, the company has invested heavily in infrastructure upgrades and expansion projects, ensuring that even rural customers can access the benefits of fiber internet.
Supporting the Boerne Community
GVTC Communications is more than just an internet service provider – it's an active member of the Boerne community. The company supports local events, charities, and educational initiatives, making a positive impact on the lives of those it serves through The GVTC Foundation. By choosing GVTC Communications for your fiber optic internet needs in Boerne, you're not only getting a superior internet connection but also supporting a company that is dedicated to the well-being of the community.
Fiber in Boerne, Texas, is transforming the way residents and businesses access and use the internet. With unparalleled speeds and reliability, GVTC Communications is at the forefront of this technological revolution. As the company continues to invest in expanding its network and supporting the local community, Boerne residents can look forward to an even brighter and more connected future.
---