Voting for GVTC's 2022 Board Election
It is time to cast your vote for the 2022 GVTC Board Election. Five positions are open for election. Click here to see them. Members may cast their vote by mail, online through their account portal, or on the GoGVTC app. Do not mail in your ballot if you plan on voting online.
All votes will be collected and tallied before the Annual Meeting, though winners will still be announced at the event. All votes are managed by Survey & Ballot Systems, a third-party certified vendor that ensures physical security and world-class secure data centers that will validate all votes. All votes submitted, either online or by mail, are cross-referenced to ensure only 1 vote per membership.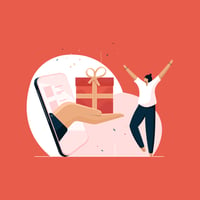 GVTC eligible members who place a vote are automatically entered to win prizes, including Apple Airpods Pro, Apple iPad Mini, Oculus Quest 2, or one of ten $100 gift card(s). One prize per membership. Winners will be contacted individually with instructions.
Voting opens for active members from May 31 – June 21, 2022. Each member will receive personalized instructions on how to submit their vote by mail and email. Results will be announced at the Annual Meeting on June 22. All active members are invited to attend GVTC's 2022 Annual Meeting. Our members have the choice to attend in person or watch online. Below are the details on each.
In-Person
If you would like to attend the 2022 Annual Meeting in person, you are welcome to join us at the New Braunfels Civic Center. The doors will open at 5:30 pm, and the meeting will begin promptly at 7:30 pm.
The Board of Directors has approved to apply each active member's capital credits to their June bills ahead of the Annual Meeting. In the past, members who did not attend the Annual Meeting received their capital credits after the Annual Meeting.
Virtual
The Annual Meeting will also be hosted on a virtual platform. Below are the steps to access the meeting virtually. All members will receive an email with the directions on virtually logging in to the Annual Meeting as well.
Step 1: Log in to your GVTC account
Step 2: Once logged in, go to the My Profile tab and click on documents
Step 3: Once on the Documents page, scroll to the document type drop-down menu under Customer Documents and choose Annual Meeting.
Step 4: Once the Annual Meeting option has been chosen, you will see the instructions document on how to join the meeting virtually. Click the text below the image to make the instruction document larger.
Step 5: Follow the step-by-step instructions to ensure you will have access virtually to the meeting on June 22, 2022.
For more information, click here. We hope to see you at GVTC's 2022 Annual Meeting.
---