2018 Annual Meeting Set For June 27 | Texas Events | GVTC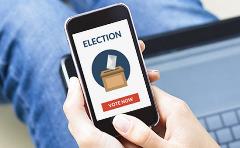 Active members are invited to attend GVTC's 2018 Annual Meeting at the New Braunfels Civic/Convention Center on Wednesday, June 27, 2018. This year, there are three spots open for election: one in District I, three in District II, and one in District III. Doors will be opening at 5:30 pm and the official meeting will commence at 7:30 pm. Unlike previous years, this will be the first time votes will be collected and tallied prior to the Annual Meeting, though winners will still be announced at the event. Online and mail-in voting will be open for active members starting June 4 and ends on June 26. Each person will receive personalized instructions through mailed letters and e-mails containing clear instructions on how to complete your vote!
As always, Capital Credit checks will be distributed only to active members who are registered and in attendance at the 2018 Annual Meeting. To receive a capital check at the meeting, bring your Annual Meeting Notice and proper identification. Members will not be allowed to pick up checks for other members, however, and Capital Credit amounts for active members not in attendance will be applied to the members' accounts on the next billing cycle after the Annual Meeting.
For more information, visit gvtc.com/vote.