5 Tips to Stay Productive While Working from Home
Whether by choice or due to COVID-19, working from home comes with both perks and drawbacks.
Perks: You save money (goodbye lunch dates and long commutes), and you save time (hello wiping out house chores on break).
Drawbacks: The lack of separation between work and home can make it difficult to stay focused.
To help, here are five tips to stay productive, accountable, and engaged while working from home: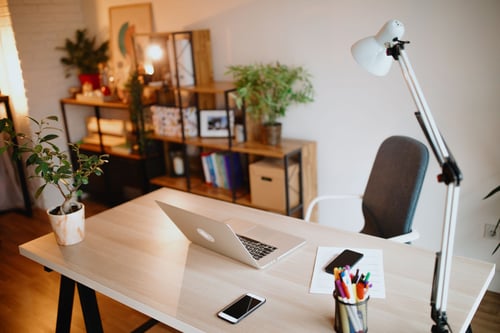 1. Define your workspace.
There's a reason this is #1 on our list. The biggest deterrent for employees working from home is the lack of separation between a workspace and home. The Harvard Business Review's Guide to Being More Productive mentions that "unless you are careful to maintain boundaries, you may start to feel like you're always at work and losing a place to come home to."
Whether it's a desk in the corner of your bedroom or an entirely separate office room, make sure to define your workspace to maintain that distinction. This will help condition your brain to know that once you enter your "workspace," you mean business.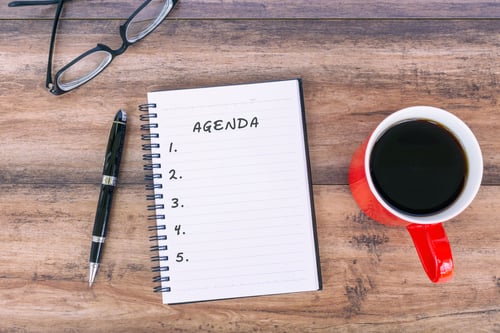 This is pretty obvious, but you'd be surprised (and maybe even a little guilty?) of how often schedules get broken. After all, working from home can be very distracting, what with the kids in the background playing and your fridge oh-so-close to your workspace. To maximize your productivity when working from home, create a schedule around your regular office hours, and try your hardest to stick to it. The routine will undoubtedly create habits, which in turn creates results.
Note: we're not saying to turn drill sergeant on us. We still highly encourage you to take mini mental breaks throughout the day.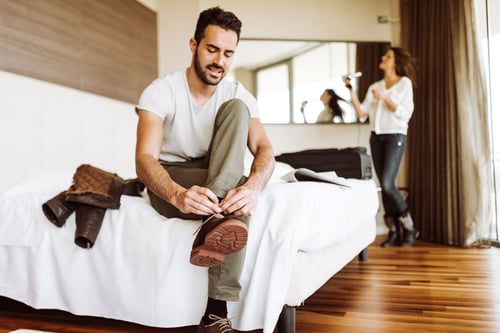 3. Get dressed to impress (yourself).
We know what you're thinking: "Why would I change from pajamas when I have zero plans of leaving my house?" That's a valid argument but stay with us for a second. Much like defining your workspace,' getting dressed for the day has a lot more to do with your mental health than you might think.
Psychotherapist from Refinery29, Jennifer Musselman, affirms, "Staying stuck in your pajamas day after day sets your mood. It literally keeps you stuck." She explains how this bad habit can also lead to poor eating, more drinking, and reduced positivity and engagement in both work and life.
Musselman goes on to discuss how "just like you set a mood with music, dim lighting, candles for romance, getting ready for the day sets your mood for being productive and prepared to tackle the day." According to her, dressing in the morning releases neurotransmitters in our brains including endorphins, serotonin, dopamine, and epinephrine, which all sparks a sense of purpose. These chemicals naturally help boost our mental state and keep us productive during tough times.
Whether you're in meetings all day or want to feel good for yourself, dress to impress. You'll literally feel yourself radiate with productivity.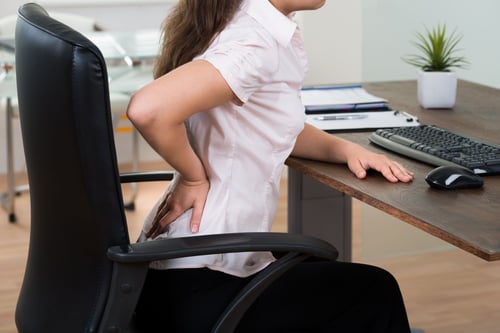 4. Invest in a good chair.
There are a few things in life you just shouldn't skimp on. Toilet paper, dish soap, and nonstop flights are a few that come to mind. But when dealing with working from home (or doing really anything at a desk), it's crucial to invest in a good office chair. And no, your bed and couch do not count.
Shopping for an office chair is very similar to shopping for a mattress - it's better to try them out before committing to a purchase. You may be thinking, how am I supposed to do that with COVID-19 restrictions? Good news - companies all over the United States are shifting their delivery methods to meet customer needs, and many offer free returns. It's not the same as window shopping, but it's worth the expedited shipping in order to protect your back and remain productive.
Check out this list of Forbe's Best Office Chairs in 2020 for ideas on your next chair.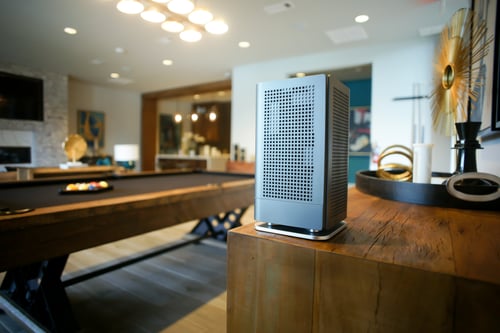 5. Make sure you have reliable internet.
Nothing quite grinds the gears like a loading icon popping up on your screen in the middle of, well, anything, right? You typically think of buffering screens when you're bingeing a Netflix movie, but an unreliable connection isn't privy to your movie habits. Downloading a large work file and conducting a video meeting also take significant bandwidth and are vulnerable to the same unpleasant experience. That's why your best chance of working productively without interruptions is making sure you have a reliable internet connection.
If there's one tip you try, let it be this one. After all, not many people can get their work done without the internet these days. With GVTC Premium WiFi, you'll experience greater home WiFi coverage, connectivity to more devices, and stronger throughput for faster speeds that get you through each day.
As we see it, working from home might be the new normal for many companies after things settle down. And with more companies offering work-from-home options, it's important to be prepared - starting with these 5 tips to stay productive.