9 Online Educational Games That Teach Problem Solving Skills to Kids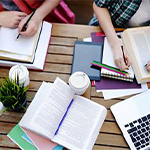 We all want our kids to be skilled problem solvers. After all, the world is full of it.
Parenting is tougher than most people would expect—at least, 54% of parents agree. But you can reduce that burden a notch.
That's why we compiled these nine online games that teach kids problem-solving skills.
Apart from exploring online games that challenge kids to think strategically, we'll cover
Sudoku,
Puzzles,
Escape rooms,
Adventure gameplay
We'll also get into subject-specific games that keep kids connected to school lessons, including math and language skills.
Moreover, you might worry that they won't access the right educational games for their ages. Left on their own, kids will stumble on content that's not age-appropriate.
But we don't want that to happen.
So, we hand-picked the best online games your kids will love learning from even if they hate figuring things out on their own.
Take a look:
9 Best Online Educational Games To Teach Kids Problem Solving Skills
Fun games you'll find in this list include:
General adventure gameplays to teach kids strategy,
Subject-specific games to help kids build math, language, or geography skills,
Team-building activities that require them to work in groups, and
Puzzles for learning critical thinking.
Let's get right to it.
#1 Code Breaker
Age Rating: EC (3 - 8)
This interactive game from Odd Squad will help your kids learn how to count and identify numbers, shapes, and patterns. Players can generate a number or shape following given rules and identify certain features that aren't explicit in the rules.
Code Breaker is an extension of the PBS show, Odd Squad, which is the perfect mix of action and science fiction.
Throw in some educational bits and you've got an awesome after-school activity for your child. Gamified learning content like this allows your kids to become skilled problem solvers.
#2 Interactive Math Games
Age Rating: EC (3 - 14)
Most kids (adults too) find math either boring or challenging. It's easy to zone out while the math teacher drones on about algebras and equations in the classroom.
Thankfully, technology has made math fun. Your child can subtract integers and match equivalent fractions while squashing fruits.
The sound effects in the game are also fascinating for younger kids. You can find problems from early math to pre-algebra in interactive game forms suitable for children in pre-k to the eighth grade. These games allow kids to develop important age-appropriate math skills.
#3 Sorting Box
Age Rating: EC (3 - 6)
Sid the Science Kid is another category of interactive games for children by PBS. It educates them on various topics and useful life skills. The game, Sorting Box, teaches your kid to sort items by colors, traits, and features while placing them into different columns.
The character Sid, also offers useful tips and advice to players who get confused, making it easy for your child to have fun and learn effectively. Encourage your preschoolers' curiosity about the world and how it works with this fun game.
#4 Sudoku
Age Rating: E (7+)
Now, this is a game everyone in the family can enjoy. If you have younger children who prefer group activities you could play Sudoku for kids. The rules are the same as traditional Sudoku puzzles except that the grids are easier and may substitute the numbers for letters or shapes.
Where the game is concerned, more is fun, so be sure to include your kids' friends. Allow them to improve their decision-making skills and the art of compromise.
Stay connected with your buddies from school and friends from the neighborhood, solve puzzles as a team, and have loads more excitement with stable internet from GVTC.
#5 Oddstacle Course
Age Rating: EC (4+)
This entry from Odd Squad is an obstacle course game that allows players to cruise around different continents in a van, collecting trophies and points. The game plot involves fixing the oddness around the world caused by villains. Your kids get to defeat giant snowmen, enormous jelly beans, gargantuan babies, and more while building their geography skills.
With the help of the Odd Squad, they travel the world, gather clues to reveal the villain, and solve various problems. Oddstacle course provides both fun and critical thinking for kids.
#6 Room Recess
Age Rating: E (7 - 12)
The more enjoyable a task is, the more kids engage with it. Reading games are no exception. As a parent, it's important to get your child to enjoy reading since its success depends on how long they spend on the task.
That's where reading games come in handy. Interactive options like Reading Ninja and Sir Readalot teach kids all about conclusions, figurative language, context clues, syllables, fact, and opinion. Elementary students can focus on specific educational standards by learning new skills that challenge their comprehension levels.
#7 Crossword Puzzles
Age Rating: E (7+)
Puzzles are another fantastic means of occupying your child's time since they allow them to practice spelling and expand their vocabulary. Kids develop positive self-esteem through the game when they complete a crossword puzzle - especially when they require little to no help from parental figures. You can find puzzles covering various genres, topics, and children's stories for the family to enjoy.
Pro tip — Create a custom crossword puzzle game for everyone to enjoy at family game nights, or for kids' sleepovers at Crossword Labs.
#8 Brain Den
Age Rating: E10+
Brain Den features all kinds of puzzles and fun brain teasers from Logic Riddles, Alphametics, to Paradoxes. Test your child's logic and problem-solving skills with a collection of puzzles of varying difficulty levels. Encourage their creativity by allowing them to come up with new riddles.
You can pull up puzzles from this category and use them during game nights and other fun family activities.
#9 Push-Pull Puzzles
Age Rating: EC (4 - 8)
This game was created by PBS to improve STEM (Science, Technology, Engineering, and Mathematics) culture in children from underserved communities.
The Push-Pull Puzzles teach kids basic physics concepts by navigating characters through whimsical obstacle courses. The game follows the Scientific Method of breaking levels into two major stages - planning and testing.
In the first phase, the player observes a problem before them, develops a hypothesis, before testing it by pushing and pulling objects around. Help your kids practice critical thinking skills as they solve fun puzzles and explore science techniques.
Safe Educational Online Gaming for Your Kids
Now that you know all the educational games that teach kids different logical and problem-solving skills, you can rest easy. Thanks to the entries listed here, your children can continue learning even when school isn't in session. And now they can enjoy themselves while developing new skills.
Are you uncomfortable with your kids spending all their free time on social media or playing games with adult ratings? Now's the time for some educational games.
Enjoy maximized gaming experience and WiFi speed of up to 1.0 Gbps/250 Mbps with GVTC WiFi/internet services.
Take control of your kids' screen time with Premium WiFi with ExperienceIQ. The service allows you to take charge of your household by restricting access to non-age-appropriate content online with a click of a button.
---