We can all remember what it's like to go toe-to-toe with your grandma at a good old fashioned game of Wii Tennis. Stakes are high, and if you don't move the living room lamp to get a full swing, you could throw the whole tournament before even starting. But what about today, when social distancing requires us to remain apart from family and friends? We've got a few ideas.
You can still enjoy a friendly duel with those you love and miss, but rather than dishing it out in person, you can try one of these top 5 video games to play with friends online. This year alone, video games have exploded in popularity, and as more people take to the internet, options for connecting with friends online are limitless. First, try this list:
Minecraft is a sandbox video game that's sored the charts as one of the most collaborative, fun, and engaging games to play with friends online. If you love to build, design, explore, or create things, this game is for you - old and new. It's a building game where you use 3D animations to build cities, gather resources, and battle friends online to protect your territories.
You can play with up to three friends at one time, and pause and pick up where you left off the next day. With the puzzle-solving skills it requires, this is one game you wouldn't mind letting your kids play for longer than an hour.
Fortnite
Fortnite is something of a phenomenon, and if you haven't heard of it yet, it's time to come out from under the covers. This online shooter survival game takes virtual game nights to the next level with its three different modes you can choose to play: Save the World, Creative, and Battle Royale.
Create your own characters, connect one to nearly any gaming console, and duke it out with as many as 100 players at one time online. That's the power of Fortnite and a solid internet connection.
Rocket League
A lot of us are bummed out that sports have been postponed, and with social distancing, pickup games aren't even an option right now. Luckily, the internet brings a host of solutions to this very problem. One of those solutions is a game called Rocket League. It's a vehicular soccer video game you can play a 4v4 game with friends online.
The premise is simple: use your rocket-powered jumbo car to hit the ball into your opponents' net to score points. If you're looking for a little friendly competition with your neighbors, but can't go outside, Rocket League might be just what you need.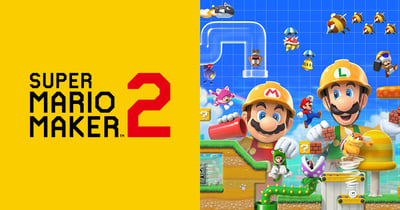 Super Mario Maker 2 is exactly what you're thinking - sounds epic! A step up from its first version, this side-scrolling platform game allows players to create their own levels, share their creations with friends online, and compete for the best scores.
It's Mario Cart meets Mario Sunshine meets Super Mario. We know - sounds epic! It's available for the Nintendo Switch game console and multiplayer friendly like we like it.\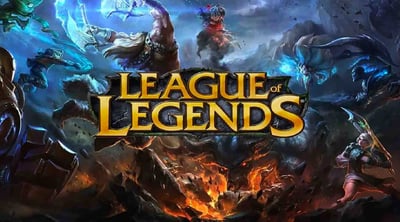 You might have been confused when LOL first came out and people were gushing over it. After all, why can't people just laugh out loud instead of saying the acronym? This time, however, it's not what you think. LOL in gamer-speak is known as League of Legends. It's a team-based strategy game for those who like a well-fought victory on the battlefield. But make no mistake, you don't have to be a hardcore gamer to enjoy this multiplayer game online (for free we might add).
You can choose to play solo, or reconnect online with friends in a 5v5 battle until the last man stands. Just make sure you have a reliable internet connection, so you don't lose touch with your team mid-battle.
Get the Internet Speeds You Need to Play
Speaking of a reliable internet connection, are you confident in your internet service? We have the perfect way to gauge this with our GVTC WiFi Score. By taking this 3-minute quiz, we can recommend which speed package would best fit your particular lifestyle.
You'll never have to worry about getting kicked off an online video game or watching your screen freeze from slow speeds again. With GVTC Premium WiFi, we've got you covered. You can choose from three different speed tiers and enjoy better device connectivity, greater coverage, and faster speeds to keep up with your internet usage.
Now, we're dying to know: which game are you trying out first this weekend?