Best Products for a Smart Home | TX Communication Services | GVTC
The latest and greatest gadgets for the new decade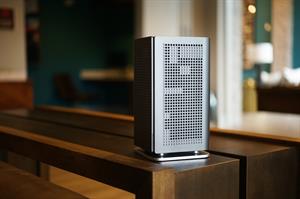 With only a few weeks left in 2019, GVTC invites you to peek into the future with its latest home products. Nobody in this decade would ever choose a corded phone or black and white antenna TV when better alternatives like wireless cell phones and HD flat screens are available at the touch of a button. So, why stick to old ways when our latest offerings make living smarter and easier than ever before!
Holidays are approaching and there couldn't be a better time to gift you and your family a smarter, more comfortable way of living. Forget the socks and cozy sweaters. Here's a list of our innovative products that you can enjoy every day of the new year.
ELEVATE your downtime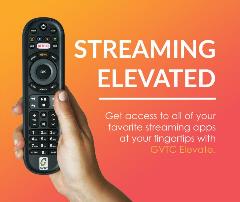 These days it's impossible to think of at-home entertainment without services like Netflix® or YouTube®. Luckily, GVTC Elevate–our latest all-in-one functional TV guide–comes integrated with your favorite streaming apps to provide you with a seamless and more enhanced experience.
How does it work? For starters, you can ditch the countless remotes and use just one - our GVTC Elevate remote that accesses all apps and shows from one place. We're talking all of these features from one place:
✓ Alexa integration
✓ All sorts of recording capabilities
✓ Parental Controls
✓ Effortless back-and-forth between apps
✓ Video-On-Demand
✓ User-Friendly TV Guide
You read that right. GVTC Elevate is not only integrated with the latest streaming apps,
but it's also suped-up with Amazon Alexa®. So, while you're whipping up a snack tray in the kitchen, you can voice over to your GVTC Elevate TV guide to command, "Hey Alexa! Start Game of Thrones from the beginning!" You can learn about setting Alexa integration up or troubleshooting here.
Live safer & smarter with connectHome ®
State-of-the-art smart home security systems like GVTC connectHome® are not just reserved for model homes and tech wizards anymore. What is now a staple in many U.S. homes serves the highest of purposes, keeping your family safe and giving you peace of mind. Not to mention customizing your home automation to simply everything.
With so many gadgets to choose from, it begs the question, "Where do I even start?"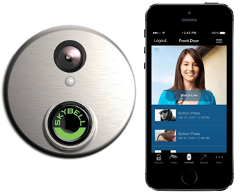 Endless device options make it easy to rack up a big tab, but keeping your family safe shouldn't have to mean breaking the piggy bank or dipping into your 401k. GVTC lets you start with an affordable starter package equipped with the basics that you can always expand later depending on your needs. The basics include 1 Skybell® HD video doorbell camera or indoor camera, 1 motion detector, 3 wireless sensors, and 1 Lyric Touch Screen Controller for just $25.95/month–that's less than a couple streaming services combined!
Now that you have an idea of the devices to start with, let's get down to the features and fun perks that make it not just a smart investment, but a fun one too!
Different codes, different access – You probably don't want visitors to have the code to your security system. Our Smart connectHome® Security system holds up to 48 different user codes, so you can rest easy knowing your in-law's temporary code disables right after their visit.
Set up scenes - Just like your kids, you can give your home chores too! Set up "scenes" (i.e. tasks you automate around your house) such as lowering the temperature at night or automatically locking your doors when you're X miles from home. You heard that right —GVTC connectHomecome® with Geo-fencing capabilities so they can activate depending on your location. Imagine never having to yell at your partner for forgetting to turn the lights off.
Compatible - Unlike a jealous ex, GVTC's connectHome® is compatible with other products you love. Have an Amazon Alexa or Google Home already? No Problem! Pair your connectHome® system with your favorite devices to make your house the coolest on the block. A good system shouldn't prevent you from enjoying the comforts of innovative products such as smart light bulbs.
Remote Control - Life doesn't stop the moment you leave your home. Nothing is more stressful than the hopeless feeling of not being home when guests arrive before you or when Fido gets ahold of your favorite shoes. With GVTC connectHome® you can now spy on the kids, unlock the door for a surprise visitor, instruct the delivery man on where to place your package, or scold Fido from your app no matter where you are.
We're all about safety meets practical, and customizing your smart home automation is the pinnacle of that ultimate home experience.
Premium is always better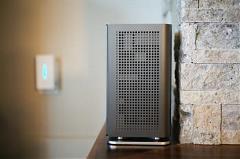 Dead zones and buffer screens are so last decade! GVTC Premium WiFi powered by WiFi 6 gives you the most advanced WiFi experience to enjoy all the modern comforts of life in 2020.
Streaming the latest on Netflix® without issues, uploading large work presentations quickly, and playing Fortnite uninterrupted are just a few of the advantages of subscribing to GVTC. How does GVTC Premium WiFi make that possible?
For starters, it provides you with greater coverage for strong internet connection regardless of location. What's usually a problem in multi-story homes, our Premium WiFi experience can deliver the same great quality connection everywhere you roam. What's more, is it allows you to extend your coverage with our Mesh Access Points. The saying "everything is bigger in Texas' also applies to homes, so it's only fitting to select a WiFi router that can provide good coverage for your Texas-sized home.
In addition, our latest technology for fiber internet offers more device connectivity and a stronger throughput, so you're speeds are strong no matter how many devices your kids try to connect to your WiFi.
Go Fiber
Double down your online experience not just with the best WiFi connection, but also with the fastest internet speeds available. GVTC's fiber internet is the most reliable connection, offering faster speeds, greater bandwidth, and durability. With speeds anywhere from 4 to 20 times faster than the fastest cable connection around, our fiber internet can be the difference between waiting 20+ minutes for a movie to download versus a few minutes.
Faster speeds = more free time to do what your heart desires. Leave loading times in the past and enter the new decade with spare time to do the things that really matter to you.
Forget New Year resolutions, with our latest innovative products you can begin 2020 and the new decade with a faster, more efficient and all-around better home experience that both you and the whole family can enjoy. See what services GVTC offers in your area, and get connected today!