Gift Smarter: Holiday Gifts the Whole Family Can Enjoy | GVTC
What do perfumes, toys, and wallets have in common this season? They're more than likely to be wrapped up under somebody's Christmas tree. While a nice gesture, the same old gifts are also likely to end up forgotten in the back of a drawer. What if we told you there are some gifts that can and will be used by everyone in your family year-round AND can actually improve your quality of life? You heard that right! With the holidays approaching, there couldn't be a better time to gift a smarter and more comfortable way of living—because nobody really wants another pair of neon-colored socks.
The Gift of Seamless Fun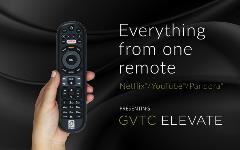 There is no shame in decompressing after a long day of pointless meetings with a little binge-watching here and there. In fact, sometimes it's necessary! Unlike conference calls, GVTC Elevate, our latest all-in-one functional TV guide, provides you and your family with a smooth experience every.single.time.
You already subscribe to all the popular services like Netflix, so why not gift an enhanced binging experience using an all-in-one remote to access any show from your TV, at any time. Picture the kind of life where all your media needs can be met by one and only one remote control. All sorts of capabilities:
✓ Parental Controls
✓ Video-on-demand
✓ Record 5 programs simultaneously
✓ Stream on up to 4 devices
✓ Whole-Home DVR
✓ Video-On-Demand
✓ User-Friendly TV Guide
✓ A Gift that keeps on Giving
"Alexa, make our home safe and fun with connectHome"
It is common knowledge that smart homes are a good investment to keep your family safe, but there's also a fun element to them that would make any kid feel like they're living in the future. The gift of our smart connectHome® Security system and compatible devices can take both you and your kid from loving their home to LOVING their home!
Here's how:
Codes, Camera, Action– We're not talking secret agent movies, or are we? Give your littles a mission to watch over Fido while at the grocery store by checking the live camera footage from your phone. Keep up with the theme with up to 48 different user access codes, that can not only make a temporary code for the babysitter but can make your kid feel like James Bond with their top-secret access code to enter the fortress you call home.
Chores they'll actually like – Kids hate doing their chores? We do too! Have your kid play parent and give your home its own tasks for a change. Scenes or tasks you can automate around your house can be set up to lock your doors and turn off the lights at bedtime.
Compatible with their new BFF, Alexa – Smart home assistant devices like Amazon's Alexa and Google Home are hot-ticket items this holiday season. Set an alarm to wake up the kids to their favorite song, use them as intercom speakers between rooms, and have them help with those homework questions that see straight out of Are you Smarter than a 5th Grader. Not only are they compatible with GVTC's connectHome Security system, but they are guaranteed to get your kids excited to set up.
Let there be light – Remember the days when we'd pretend we could turn off our lights with a simple clap? Today's smart lights such as GE WIRELESS LIGHTS are so much fancier than our dreams ever were—Pair them with connectHome and Alexa and watch their amusement as you command the lights to turn on or off, or better yet to turn a different color with their color-changing bulbs.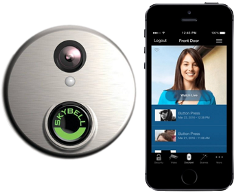 It's all fun and games until you get down to the nitty-gritty: the cost! Forget the countless products that could potentially drain your entire Holiday budget. That is where GVTC's affordable base package comes into save your wallet! Fully equipped with the essentials, this professionally monitored service also, includes 1 Skybell® HD video doorbell camera or indoor camera, 1 motion detector, 3 wireless sensors, and 1 Lyric Touch Screen Controller for just $34.95/month–so affordable, you can squeeze an Alexa and other connectHome compatible devices in your Holiday budget!
The gift of connection
While the connectHome devices can be a great gift for the entire family to interact with, this one may go unnoticed…in a good way! You don't notice your WiFi connection until you run into issues such as dead zones and buffer screens, so even though our premium WiFi service with a Mesh Capable WiFi router powered by WiFi 6 gives you the most advanced WiFi experience, it will prove to be a great present when it goes unnoticed. Pair that with the unmatchable speed of our Fiber Optic Internet options, which at 4-20 times faster than the fastest cable connection, will have you wondering why you put up with internet connection issues this long.
How can a router and Fiber speed internet be a good gift, you may ask? Because it can take the stress out of everyday scenarios. Imagine streaming throwbacks like Saved by the Bell on Hulu without any load times, uploading large work presentations quickly, or playing video games uninterruptedly. Stronger connection regardless of location and vanishing load times makes this quiet gift worth every penny—after all, what do you use and depend on more than the internet these days?
Whether you decided to give the unmatchable gift of Amazon Alexa and her dad jokes, an easier and tech-savvy life at home, or the best binging experience in this lifetime, these gifts are sure to make a year-round impact on the comfort, safety, and happiness in your home. Can your traditional holiday gifts say that?