2020 Board of Directors | TX Communication Services | GVTC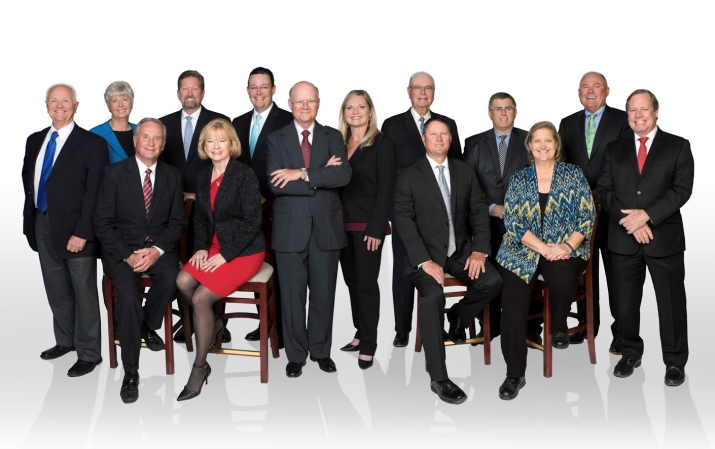 Led by top innovators in telecommunications, our growth and transformation over the years are in large part thanks to our GVTC Board of Directors (BOD). They've helped secure longterm viability in an industry riddled with poor customer service and unfulfilled promises. We rely on their leadership and strategic foresight to set GVTC apart and ahead of other providers and think you'll find them worthy of the challenge.
The GVTC Board consists of 15 directors who are GVTC members, and each serves on behalf of the designated GVTC district they reside in.
Meet GVTC's current directors:
Chairman & Director of District II, Chuck Knibbe
---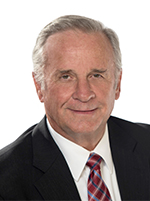 Chuck Knibbe has served on the GVTC Board since 1992 and as Chairman since 1996. Some of his duties include serving as ex-officio member of the Audit/Finance, Safety, Governance, Long Range Planning, and Executive Committees. Chuck has been integral in transforming GVTC into a full-service communications provider from its phone-only roots.
His lifelong experience encompasses over 28 years in investment banking and seats on major local boards. Chuck is a true local contributor, and him, his wife of 53 years, Sharon, their two children and grandchildren are lifelong residents of Spring Branch.
Secretary/Treasurer & Director of District IV, Alan Buxkemper
---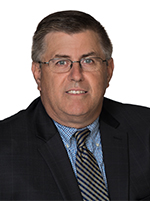 Alan Buxkemper has served on the GVTC Board since 2005 and as the Secretary/Treasurer since 2015. He serves on the Executive, Safety, and Governance Committees, utilizing his skills in retail operations and human resources to provide invaluable strategic leadership.
Over the years, Mr. Buxkemper has overseen and managed all aspects of Lowe's Pay and Save operations to ensure customer service and operational consistency throughout the grocery chain. Alan and his wife, Tracy, reside in Canyon Lake with their two children.
Director of District II, James Arnold
---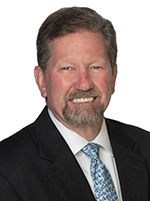 Jameson (Jamey) Arnold has served on the GVTC Board since 2004, acting as member of the Safety and Long Range Planning committees as well as the Chairman of GVTC's wholly-owned subsidiary, Guadalupe Valley Enterprise. His skills and experience as a professional contractor make him uniquely valuable to helping GVTC succeed in a competitive market.
James is now a retired Commercial General Contractor, and with his wife, Kimberly, five daughters and two grandsons, is a longtime resident of Texas.
Director of District I, Bob Baron
---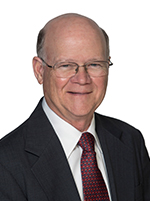 Robert (Rob) Baron has served on the GVTC Board for District I for 10 years, holding positions on both the Governance Committee and the Long Range Planning Committee. Bob's technical engineering background and professional experience make him a valuable contributor to the success of GVTC.
He is now retired after over 32 years as an engineering professional and resides in Spring Branch, Texas with his wife.
Director of District IV, Susan Bogle
---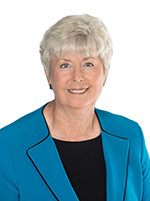 Susan Bogle has been a dedicated Director of the GVTC Board since 2013, serving on the Long Range Planning, Governance and Executive Committees. She also serves as the Vice Chairman of the Board for GVTC's wholly-owned subsidiary, Guadalupe Valley Enterprises. Susan recognizes that increasing competition from national brands, rapid advances in technology and extensive population growth all present challenges for GVTC. Yet, her professional experience, business acumen, extensive board experience and community knowledge make her a strong and effective contributor to GVTC's success.
Longtime residents, Susan and her husband of 48 years, Jack, moved to Canyon Lake in 2001 and enjoy the quality of life, rich heritage and close-knit community it provides.
Director of District II, Geri Browne
---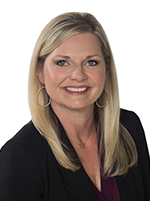 Geri Browne was elected to the GVTC Board in 2016 and serves on the Long-Range Planning and Safety committees. In addition to serving on the BOD, Geri is the current treasurer and an executive board member for the Smithson Valley High School dance team booster club and also assists Comal ISD with development as a part of the Long-Range Planning Committee.
A resident of Spring Branch, Texas for 12 years, Geri has made a home for her family and built onto her 24+ year career in the healthcare field by starting her own healthcare consulting. Outside of work and volunteering, Geri enjoys exercising outdoors, reading and traveling.
---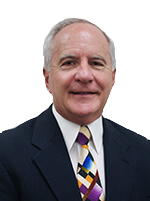 Richard Elkins has served on the GVTC Board since 2011 and currently serves on the Governance Committee and as Chairman of the Audit/Finance Committee. His board and business experience in various industries including telecommunication and security makes him an asset to GVTC.
All in all, Richard brings more than 30 years of business, engineering and financial experience to our team, as well as deep ties to the community - currently serving as Kendall County Commissioner of Pct. 2. He and his wife, Pat, reside with their four children in Spring Branch.
Director of District III, David Esser
---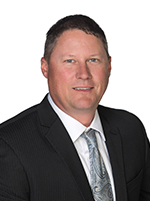 David Esser has served on the GVTC Board since 2010 and serves on the Safety, Audit/Finance, Retirement & Security, and 401(k) Committees. As a Director living in a rural area, he understands the needs of GVTC customers in outlying areas and is committed to seeing GVTC's continued expansion of services.
Currently, David owns and operates a construction company specializing in custom home building and commercial construction. His background in construction, OSHA certifications, and managing a company makes him extremely valuable to our team.
He and his wife, Melissa, and their daughters maintain the Esser Family Ranch in Kendalia, recently celebrating a 125-year milestone of cattle ranching in the Texas Hill Country.
Director of District III, Scott Kramer
---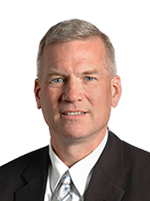 Scott Kramer, newly elected in 2019 to the GVTC Board, serves on the Audit/Finance and Safety Committee as Director of District III, Position 4. His career in semiconductor manufacturing technology at IBM, Lam Research, SEMATECH, and Mattson Technologies and leadership skills as a corporate executive make him the perfect candidate to advise on the Board.
As of late, Scott resides in rural Kendall County, along the Guadalupe River, with three generations of family.
Director of District II, Mike Scott
---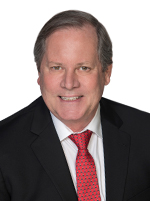 Mike has served on the Board of GVTC for the last 3 years and is proud to be part of the growth of this very fine cooperative. He is a member of the GVTC Safety and Governance Committees. He has also previously served on the Boards of several non-profit corporations, including JOVEN, an organization focused on providing opportunities for inner-city youth in San Antonio, and Texas HERO, an organization formed to promote the value of Home Energy Ratings in Texas.
President of BuiltSmart Resources, LLC. Mike specialized in zero-energy custom homes and ecologically friendly living that's made him with exceptionally valuable for our growing area. Mike, his wife Nita, and their daughter have resided in Bulverde since 2001 and are active members of St. Paul Lutheran Church in Bulverde.
Director of District V, Tony Spears
---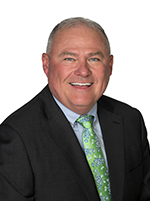 Tony Spears is Director of District V for the GVTC Board and currently serves on the Audit/Finance and Safety Committees. In addition to serving on the BOD, Tony serves on the Board of the Texas and Southwestern Cattle Raisers Association, harnessing his experience int the cattle industry to lend fruitful advice.
For the past 23 years, Tony Spears has lived on his ranch in the Delhi Community (Saturn Exchange), where he operates a registered cattle operation. His interests include outdoor activities and spending quality time with his family.
---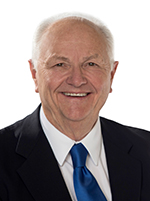 As a GVTC co-op member for over 25 years, George Steinke has served as a GVTC Board for many years. He serves as the chairman of the Long-Range Planning Committee as well as sits on the Executive and Finance/Audit committees. George has over 30 years management and marketing experience with technology companies, bringing a first-hand look at industry shifts to the table.
Currently, George is president of Winrock Ventures, a management consulting company he founded in 1998, that specializes in developing strategy, marketing and sales programs for companies.
---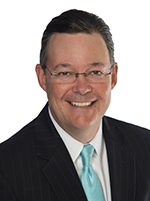 Clint Swindall has served on the GVTC Board since 2008, and serves as the Chairman of the Governance Committee, a member of the Long Range Planning Committee, and the Board Chaplain. After a corporate career in telecommunications, he now consults and travels the world as a professional speaker, trainer, and author of two books on leadership.
Currently, he is president & CEO of Verbalocity, Inc., a personal development company with a focus on leadership enhancement, and resides in Bulverde, Texas with his wife.
---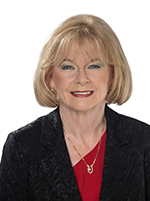 Rita P. Wenthold and Russell, her husband of 33 years, moved to San Antonio from Germany 30 years ago. They built their home in Fair Oaks Ranch, Kendall County, in 2006 and have been loyal GVTC District III Members ever since. She was recently elected to the GVTC Board in 2019.
Trailblazing her professional career, Rita started her own tax practice after years of experience as a CPA, and has helped build from the ground up great customer service at H-E-B and Harland Clarke Holdings. Her keen experience in strategic executive management makes her the perfect candidate for a spot on the GVTC Board.
---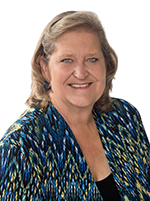 Rhonda Zunker has been on the GVTC Board since 2011 and serves on the Finance/Audit, Bylaws/Organizational Structure, and Policy Committees. Her 36 years of banking experience, prior board positions, commitment to the community and service to the various Comal County non-profit organizations provide expertise in many areas of GVTC's business.
Currently, she is the President of the Bulverde/Spring Branch Area Chamber of Commerce, and prior to joining the Chamber in 2013, she was the Market Manager of the Broadway Bank - Bulverde Banking Center. Today, she lives on a family ranch in the Bulverde area since 2001.
---
District I, Position 1 - George Steinke
District II, Position 3 - Jameson Arnold
District II, Position 5 - Clint Swindall
District III, Position 1 - Richard Elkins
District V, Position 1 - Tony Spears