WiFi 6 to Change Digital Future | TX Internet Provider | GVTC
We'll ask you three questions.
Give us your best answers or guesses.
There's one simple rule, though: no cheating.
What's the size of an average American household?

In an average American home, how many internet-connected devices are there?

How many of those devices rely on WiFi networks for an internet connection?
Most people give the wrong answers to all three questions. So, if you missed them, don't sweat it.
Let's explore the answers and what they mean for your digital future.
Answers that Might Surprise You
Americans have more than two persons per household (or 2.52 persons to be precise). Most people typically guess a higher number that fits closer with a nuclear family.
The Internet and Television Association (NCTA) says that each household has an average of 15 devices connecting to the internet at one time. That's almost six devices per person.
Now here's the kicker:
Almost everyone relies on WiFi to use the internet.
Just under 90 percent of American households who use broadband rely on WiFi. The number of devices that rely on WiFi networks will grow. So, your home may be in need of a better WiFi experience to match the device growth that's either coming or happening already.
Are you ready to embrace the future of WiFi today?
The Future of WiFi
A lot of devices accompany modern-day living. Top on the list is smart devices that demand a fiber internet connection to work. Additionally, we have VR headsets, smartphones, voice assistants, and lots of other devices coming to fruition.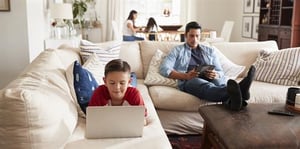 Plus, the future won't be seeing less of this growth in internet-powered devices. Why? Ninety-one percent of smart device users will recommend them to other people. That's a whopping nine out of ten. In short, the word of mouth promotion for smart devices is strong!
Today's smart home products rely on an internet connection to function: security cameras, doorbells, TV, alarms, home automation systems, and more need a reliable WiFi connection.
Hence, the demand for reliable high-speed internet. Thankfully, that's a need WiFi 6 technology solves.
WiFi 6 is also known as 802.11ax WiFi or AX WiFi. This internet technology improves on the previous 802.11ac WiFi standard.
It's a response to the growing demand for:
Internet-reliant devices like smartphones and gaming consoles

Smart devices and smart home products

Stronger WiFi signal

Better WiFi coverage
The answer to these demands is the GVTC Premium WiFi powered by WiFi 6. But just how much speed, reliability, and coverage can you enjoy from this new technology?
Let's find out.
GVTC Premium WiFi: Speed, Coverage, and Reliability
If you use WiFi 5 or WiFi 6 with a compatible device, you might not notice the difference immediately. However, the story changes once you begin to add more devices to your network and explore your connection radius.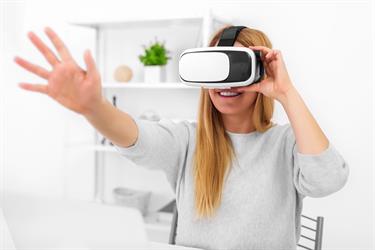 With more devices on your network, WiFi 5 and other lower WiFi versions would deteriorate in signal and coverage, whereas WiFi 6 retains its coverage and signal strength.
Specifically, WiFi 6 technology makes it possible for your WiFi to connect four times more devices than older versions and improves internet speed by 25 percent.
Your GVTC Premium WiFi powered by WiFi 6 can support a crowd of users. Think of "a crowd" here like a fully occupied high-density apartment or a large office building full of connected devices. You'd have enough internet speed, coverage, and reliability to support all those neighborhood block parties.
Compatible Devices
With WiFi 6, you don't necessarily need to upgrade all versions of your devices or make any updates. This WiFi version's backward compatibility makes it serve existing applications and devices just fine!
The GVTC Premium WiFi is for both past, present, and future devices that connect to the internet. Hence, this technology can support new and emerging devices and applications.
Benefits of Getting Your Home and Devices up to Date
One of the key benefits of GVTC Premium WiFi is that you're ready for the future today. Among other benefits, this WiFi 6 technology provides extensive coverage for your home.
To spell it out, you're looking at a whole lot of:
Faster processing speeds: You can download massive files from the internet with minimal or no interruption at all. If you play computer games online, this technology can also support your gaming needs.

Increased signal strength: GVTC Premium WiFi has better signal strength, so you'll have near-zero delay in connecting and keeping your smart devices connected to the internet.

Better WiFi coverage: Enjoy internet connection that reaches every part of your home, even those dead WiFi zones that never get coverage.

Connect more devices: Traditional WiFi routers are designed to accommodate only a few devices. So the more devices you put on that router, the less effective it becomes. But that's not how the GVTC Premium WiFi works. The router is designed for more device connectivity.

Parental control: You can enable the parental control feature of your GVTC Premium WiFi using the GVTC WiFi app.

Guest Networks: The GVTC WiFi app also lets you set guest networks.

Manage device and password: The app also lets you manage connected devices and change passwords.
You are this close to enjoying a reliable and high-speed WiFi technology that's powerful enough to connect you to the future. Take the chance! Shop gvtc.com today.