GVTC's 2020 Milestones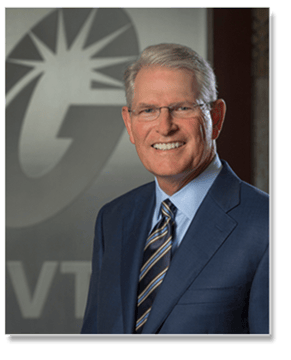 Dearest valued customer,
It has been a challenging year in 2020. Still, we here at GVTC remain focused on ensuring that our company and our community endure these challenges to continue to grow and prosper as we did before the pandemic.
Looking back at the goals for this year, I'm proud to say that GVTC not only delivered on its promise to provide the best value in communication services amongst competitors, but it also paved the path for future innovation and success with just three main initiatives this year.
Setting a new standard for superior customer service
This year we implemented several initiatives to build our base of Fiercely Loyal Customers. They include our Net Promoter Score program designed to measure the customer experience and provide data to help us make improvements where needed. We also launched Event-Based Surveys during crucial points of the customer journey to gauge our performance and determine where we can improve. That is why if you called customer service, had a service call to your home, added a product, or engaged with us in any way, we probably asked you to take a quick survey. It was all about getting the Voice of the Customer and leveraging your feedback to provide better service.
In 2021, we plan to continue this dialogue by requesting your feedback during different touchpoints in your customer journey. This, in turn, provides us the necessary qualitative data needed for areas of growth and to encourage customer advocacy, all while remaining faithful to our promise of keeping customer service at the center of all that we do.
Growing our local roots
2020 marks the third year of our Member Dividend Program. This program changed the telecommunications industry by trimming active member's monthly payments by 20%, just for being loyal to GVTC. We have seen the program grow with over $11.5 million returned to members in the form of dividends applied to their bills in the past 12 months. That is an increase of $1.4 million from the previous year. The success of this program demonstrates the value there is to membership in this cooperative. Your commitment to GVTC puts money back in your pocket!
Two years ago, GVTC Fiber took over the Number 2 ranking on the Netflix ISP Speed Index, and we have not let go. In fact, as of February of this year, GVTC became the top-rated fiber provider in the country for delivering a premiere Netflix experience.
We also continue to innovate with new products and services, like our new GVTC Premium WiFi, connectHome, and faster connection speeds than we have ever offered before. We invest in our network at twice the rate of our competitors, to make sure that as many of you can experience the best services we have to offer. On top of offering faster internet speeds and building out more fiber than ever before, we were also able to provide for you record-breaking capital credits of $7.25 million this year.
Engaging customers online
In this new virtual world, our Digital Engagement initiatives have become more critical. We are investing more in our website to make it more user-friendly, more intuitive, and a better resource for both prospective shoppers online, as well as current GVTC customers who want to see our latest services and offers.
We increased our customer support through Social Media channels including Facebook, Instagram, Twitter, LinkedIn, and YouTube as well as review sites including Google, Yelp, Birdeye, and NextDoor, noticing the need for online communication and local connection.
Going beyond business to support our community
While our mission is to provide you with outstanding telecommunication services at a remarkable value, we are, first and foremost, a member of your community. All of us at GVTC live here, work here, and give here, and we do this through the GVTC Foundation.
The GVTC Foundation's mission is to profoundly enhance the quality of life in the communities we serve, and during these trying times, the need has never been greater. Last year, The GVTC Foundation donated more than $566,000 to local nonprofits in our service area, and this year during the pandemic, we gave an additional $143,472 to help when our community needed us the most. GVTC employees donated a lot of their time, and they reached into their own pockets during our annual employee pledge drive raising more than $76,000 that went towards supporting our community.
Thanks to the partnerships of GVTC vendors and community sponsors, we were able to raise over $233,000 from our 2020 GVTC Charitable Golf Classic. $.97 of every dollar are distributed back into our local communities. And even more outstanding was the outpouring of support for this year's Thanksgiving Giveback Project; after partnering with 9 local food banks, one senior center, community organizations, and businesses, The GVTC Foundation packaged and delivered a record-breaking 427 Thanksgiving meals to families in need throughout GVTC's service area.
Our customers are also supporting the GVTC Foundation's mission by participating in our Round Up for Change program. By rounding up your monthly bill, you allowed us to turn your spare change into an additional almost $50,000 for the GVTC Foundation in 2020.
We genuinely thank you for your commitment as your donations have a lasting and positive impact every day.
Happy Holidays and an even Happier New Year
With the holidays upon us and a new year ahead, there's no doubt many of you will be using multiple broadband devices to connect with friends and family near and far. Our state-of-the-art technology helps us stay close and connected, where others are not as fortunate, and for that simple gift, we are truly grateful. In the spirit of the season, I'd like to wish you and your families a Merry Christmas and a prosperous New Year. And, most of all, I want to thank you for being Fiercely Loyal Customers.
Ritchie Sorrells
CEO, GVTC