Holiday Movie Marathon: New Hallmark Christmas Movies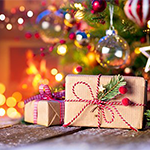 Without a new slate of Hallmark Christmas movies, it just wouldn't feel like the holidays. One of the most cherished holiday traditions is snuggling up to watch these family-friendly programs.
Hallmark will begin its yearly Countdown to Christmas for the 12th year, starting October 22, 2021. The movie channel will introduce its premieres of new holiday films in this period.
That's right:
From late October through the holiday season, the Hallmark Channel has you covered if you avoid horror films around Halloween in favor of more soothing fare like "My Christmas Inn" and "Christmas Crush."
This holiday season, the feel-good movie channel has announced that it will screen 14 new Hallmark Christmas movies.
On the Hallmark Channel every Friday, Saturday, and Sunday at 8 PM, you may watch a new Christmas film. Every Saturday at 10 PM on Hallmark Movies & Mysteries, you can watch a new Christmas movie.
Hallmark Channel Products
Along with Hallmark Christmas movies, the channel is debuting some new Hallmark Movie Channel products, which you can purchase—kitschy, comfy items, from games to home products to clothing.
Hallmark even has a Hallmark Channel Wine Club, which sells festive wines to go with Hallmark Christmas movies.
Let's see the new Hallmark Christmas movies you can look forward to this holiday season on the Countdown to Christmas:
You, Me and the Christmas Trees
This Hallmark Christmas film, starring Danica McKellar, Benjamin Ayres, and Jason Hervey, couldn't contain any more seasonal cheer if it tried.
McKellar plays an "evergreen expert" who assists a Christmas tree farmer in determining why his firs keep dying.
McKellar will be joined by Jason Hervey, who portrayed Wayne on the famous TV series, in this film, which will contain a bit of a "Wonder Years" reunion.
Release Date: Friday, October 22, 2021, 8:00 PM/7c
Every Time a Bell Rings
Hallmark Movies, Hallmark's streaming service, will debut the film. This one will bring tears to the eyes of anyone who has a sister.
Erin Cahill, Brittany Ishibashi, and Ali Leibert star as three sisters who return to their hometown after their father's death in the film "Every Time a Bell Rings."
They've lost their sisterly tie and the intimacy they once had, but thanks to a surprise treasure quest that their father organized for them before he died. They've rekindled their relationship and are once again a family unit.
Release Date: No release date yet
The Santa Stakeout
Someone in town has been robbing people at their high-end holiday parties, which is a bad sign.
To the rescue, Tamera Mowry-Housley.
To infiltrate the town's privileged society and get to the bottom of these holiday burglaries, Mowry-Housley is compelled to go undercover with her partner, Paul Campbell.
We believe these two investigators will fall in love when they move in together and pretend to be newlyweds.
Side note: Why do the holidays and "fake dating" go together so well? We have no idea, but we're ready for it.
Release Date: Sunday, October 24, 2021, 8:00 PM/7c
A Fiancé For Christmas
Sawyer played by Amanda Payton, who is perpetually single, creates a fictitious wedding registry for therapeutic purposes. Family and friends discover the registry before she can erase it and throw her a surprise shower.
She seeks a phony fiancé, played by Adam Gregory, to save face for the holidays because she is too humiliated to admit it.
It doesn't take long for the two to develop affection for each other. Margaret, Sawyer's mother, is played by Marie Osmond.
Release Date: No release date yet
Merry Liddle Christmas Baby
The third installment of the Liddle franchise stars Kelly Rowland and Thomas Cadrot. Tyler and Jacquie Liddle are getting ready for the birth of their first child.
In the meantime, one of Jacquie's sisters, Latonya Williams, is considering adopting a child with her husband, while the other—Bresha Webb—appears to have found love.
The Liddle's are in for a chaotic, love-filled Christmas as their family swells.
Release Date: No release date yet
Holiday in Santa Fe
In this Lifetime Christmas film, Mario Lopez and Emeraude Toubia star as a close-knit family attempting to prevent Casa de Milagro, the Ortega family business, from being acquired by a large corporation.
When CEO Belinda Sawyer, played by Toubia, meets Tony Ortega, played by Lopez, in New Mexico to persuade the family to sell, sparks fly. Belinda soon discovers that Casa de Milagro is more than meets the eye.
Release Date: No release date yet
A Christmas Dance Reunion
This one reintroduces two "High School Musical" alumni, so the title is more than appropriate.
Lucy Mortimer is played by Monique Coleman, a wealthy attorney.
Barrett Brewster is Lucy's childhood dance partner and the nephew of the Winterleigh Resort's owner.
When Lucy returns for the resort's final Christmas season, the two join forces to bring new families and hope to the resort, and maybe even find love along the way.
Release Date: No release date yet
Christmas In Tune
Reba McEntire will star in and produce "Christmas in Tune" for Lifetime's "It's a Wonderful Lifetime" holiday schedule, the network announced in March.
Belle, played by McEntire, is a marketing executive who is afraid of losing her job.
Her strategy for keeping her job is to resurrect a singing pair for a charity Christmas event. The singers are her parents, who haven't spoken to each other in years.
Will the couple be able to put their differences aside long enough to assist their daughter turn her life around?
Release Date: No release date yet
Blending Christmas
At first glance, this film appears to be a remake of "A Very Brady Christmas." It isn't, but a handful of the show's most recognizable characters do know a thing—or six—about blended families.
Emma, played by Haylie Duff, learns that her family's favorite vacation spot is being refurbished and that her boyfriend Liam, played by Aaron O'Connell, plans to propose to her there.
When he invites both of their families to join them, the squabbling begins.
Emma and Liam's relationship is tested as a result of familial hardship. Is it possible for the two families to work together to reunite the couple?
Release Date: No release date yet
Boyfriends of Christmas Past
Catherine Haena Kim, Raymond Ablack, and Paul Sun-Hyung Lee star in this film.
Lauren, a marketing executive, is visited by the ghosts of four ex-boyfriends in the weeks leading up to Christmas.
Nate, her best friend, is counting on her to learn to open her heart.
Release Date: Saturday, October 23, 2021, 8 PM/7c
Hallmark's Christmas Movie Countdown Has Fans Excited
Isn't it true that everyone is counting down the days until Christmas?
Hallmark will release its first Christmas film before Halloween, in true Hallmark flair. However, the holiday spirit is alive and strong, and people are eagerly looking forward to it.
Some are so obsessed with corny Christmas, that they are ready to locate small villages where they can pretend they are in a Hallmark movie.
Also, others are so eager about the new Hallmark movies they can't wait for October 22nd.
This is a pointer that the new Hallmark movies are getting people excited, and they are not hiding it anymore.
How ready are you for the new Hallmark movies?
Catch These Hallmark Movies with a GVTC Subscription
GVTC's Video On Demand offers a huge selection of movies, primetime shows, sports, children's shows, how-to videos and so much more, and many of them are free.
If you maintain a premium subscription with HBO, Showtime, The Movie Channel, or Cinemax, you'll receive their On Demand programming at no additional charge. Access a full list of all channels on your GVTC subscription here.
---