The GVTC Foundation Grant Application Process
You can't always predict when your organization may need help, but when the time comes, it's always good to know what resources are available. The GVTC Foundation has multiple resources intended for exactly this purpose - to lift up as many as we can around us.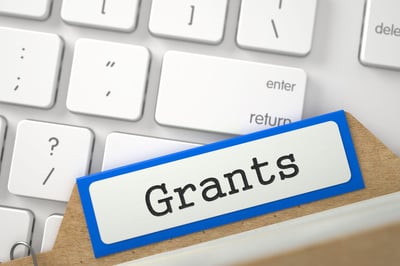 Our mission is to enhance the quality of lives in GVTC's service area through two main avenues: charitable contributions and volunteer service.
Today, we're walking you through The GVTC Foundation grant application process for possible funding for your nonprofit organization.
Step 1: Download the application
Navigate to the "Grants" tab along the top menu bar of the homepage
Download the grant application to your computer to fill in all necessary fields
Step 2: Fill out the entire application
Once you have downloaded the application file, fill out all fields as best you can

Note: the more information you provide in regards to the community, the better your chances are of receiving funding.
For example: When you specify which counties your organization serves, it's important that you include information about how many people are helped in each separate county as well as how much money goes to each. This lessens the odds of your application getting tabled by The GVTC Foundation Board until more information is obtained.
Also: If you exceed the box guidelines when filling out questions, it may cut off the wording. Please keep this in mind when filling out your answers.

Attach all important documentation you can that is requested on the last page:
Copy of your 501c3 (most important inclusion)
Annual Budget Report
Program/Project budget
IRS Form 990 or P&L Statement

Step 3: Submit your grant application
Option One: Print out your completed application and mail it to:
The GVTC Foundation
36101 FM 3159
New Braunfels, Texas 78132
FAX: 830-885-8375
Option Two: Save your completed application and email it to:
Email: info@gvtcfoundation.com
Note: this option sometimes cuts off the wording for answers that exceed the box limit. Please keep this in mind when filling out your answers.
Step 4: Wait for a response
The GVTC Foundation Grant Committee and Board review all current grant applications monthly. So, while it may take up to 4 weeks to receive a response depending on when you submitted an application, know that we WILL get back to you. Always. Please be patient as we do our best to thoroughly review each and every submission before making any decisions.
If an application requires more information or a document is missing from the initial submission, The GVTC Foundation Board will request further information before making a decision. The timing of this depends on how quickly a requester responds to this request and vice versa.
Step 5: The Grant Committee and/or Board reviews applications
After an application is submitted, The Grant Committee Chair reviews the application and then presents it to the committee for consideration.
Note: grants are only considered when they fall into at least one of our six areas of giving AND are approved based on The Foundation's funding matrix that distributes funding equitably throughout our entire service area.
The committee meets once a month to review, discuss, and vote on grant requests. They are able to vote (accept or deny) grant applications of $5,000 or less. Anything higher than that gets tabled until The GVTC Foundation's next Board meeting.
During deliberation, the Grant Committee is able to approve requests, or make a motion for a lower amount, or even increase it.
If the amount approved is over $5,000, then the grant request is later discussed at the next Foundation Board meeting as a motion from the grant committee.
Step 6: Decision is made
Option One: Approved (from the Grant Committee and/or Foundation Board)
The Grant Committee Chair contacts the requester via phone or email to let them know they have been approved!
The Grant Check is mailed to the recipient with the following included:
Disclosure Contribution Form
Foundation Donor Cover Letter
A request is included for a check presentation at the GVTC Smithson Valley Office. With this, the requester has the option to receive their check via mail or in person at the time of the photo-op.
Option Two: Denied (from the Grant Committee and/or Foundation Board)
A letter is sent via mail or email informing the requester of the decision and our reasoning why.
Note: Whether your grant request is approved or denied, you can apply for a grant as many times as you need. Many factors are taken into consideration when The GVTC Foundation decides on a grant request. Each nonprofit organization has its own unique contribution to our community and we know consistent, impactful funding is necessary to keep programs in business.
Founded in 2006, The GVTC Foundation is committed to providing assistance where we can. We hope this step-by-step instruction helps you better navigate the grant process and put your mind at ease as you wait for a decision.