The GVTC Foundation Responds to our Community in Need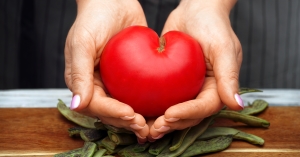 Our community is in greater need, now more than ever. Amid current events, The GVTC Foundation is exploring ways to provide aid as best we can.
Addressing Immediate ​Need
Each fall, your foundation contributes to 10​ food pantries throughout GVTC's service area. However, in light of circumstances, The GVTC Foundation Board has decided to move up the date of our annual donations to these nonprofits, granting $5,000 to each food pantry to help support their work. That's a total of $50,000 in donations that YOU made possible.
Food pantries and other nonprofits depend on funding from organizations like us, so we want to say thank you to everyone who contributes to The GVTC Foundation - YOUR foundation. You are aiding thousands in our service area, and your generosity is felt for miles.​​
Thank you!
For more information about The GVTC Foundation or how you can support your community visit: gvtc.com/gvtc-foundation