7 Best Apps for To-Do Lists in 2020
Although keeping up with daily tasks can be a real drag at times, particular projects for work (and even your personal life) can't be left undone. These responsibilities require careful detail and prioritization if you plan on cashing in that paycheck each month.
Set objectives require timely resolutions, even though the tasks happen to be unappealing. Routines ranging from grocery shopping, executing work projects, to gym trips require well laid out plans.
Most professionals would agree that keeping tabs on daily tasks requires a certain level of precision and discretion for success. What better way to stay organized and fly through your tasks than utilizing a handy to-do app? There are several of these types of apps out there that promise to make life easier and convenient today.
Let's review 7 tried and true apps dominating the market now: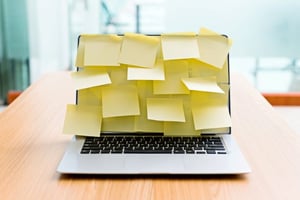 Trello, recently acquired by Atlassian Jira, is where simplicity meets functionality. It's a Kanban system-based task-management app equipped with vital and accessible functions. Trello capitalizes on the idea of "workflows" and allows users to create task lists, boards, and cards for a clean and intuitive project management system.
You can easily create vacation plans, detailed event plans, shopping lists, and several other tasks with Trello. Team members can also collaborate and track their progress with the platform's user-friendly technology. Collaborators who aren't even on the team can access files with Trello's public link-sharing feature.
Trello offers multiple add-ons such as automation, background switcher, power-ups, and unlimited team boards.
With Basecamp, teams can remotely coordinate, organize, and manage projects in one cloud-based portal. The platform allows users to share every work detail and assign strategic tasks at every stage, keeping all team members in the loop.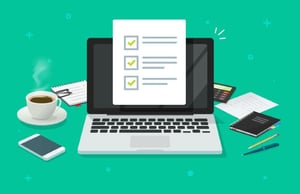 You can add to-do lists, pin tasks to a calendar view, define workflows for individuals or teams, and aggregate all documents for a project in one place. Colleagues working together on a project can quickly post comments and signup for notifications on the progress of specific tasks.
Basecamp focuses mainly on business users. The platform features third-party integration and enhanced security, so you can up your level of productivity even more by connecting it to Trello or other notification apps you prefer.
This planning app allows users to set up and assign smart tasks in a shared-lists' group. With Microsoft To-Do, you can easily separate work plans from personal ones. The platform offers various ways of organizing and collaborating on tasks, such as attaching files directly to specific projects.
Microsoft To-Do has a distinct feature – 'My Day' that allows users to plan their day with the app while offering smart suggestions for maximum productivity. The app prioritizes tasks so that users can focus on the ones that need the utmost attention. It also has several customization options that let you select from various backgrounds to differentiate all your lists.
If your company operates in a Microsoft ecosystem, this one could be a game-changer for you.
Todoist is a powerful cloud-based project management tool that ensures effective business communication. The app balances simplicity with power to boost the results of team efforts on specific projects.
The tool's multi-platform application makes it compatible with different types of devices and browser extensions. Todoist ensures fluid collaboration between team members, whether they're using Windows or iOS devices. And thanks to Todoist's natural language processing (NLP), tasks can be added swiftly across all platforms.
You can set deadlines on critical projects, import new tasks directly from inbox to relevant projects, and several other features that make collaboration smooth.
This app appeals mostly to gamers since it applies the same design principles to motivate you to complete your tasks. The gamification tactic of Habitica is remarkably effective, seeing as it converts your to-do list into exciting role-playing games with rewards at the end.
Habitica (formerly HabitRPG), offers a fun take on managing tasks by compelling you to complete them on time and unlock new levels for your character. The app lets you personalize your avatar and filter tasks according to tags. And like with any game, once you miss a deadline or fail to complete a task, your character loses progress points.
Habitica works bests for users lacking the motivation to complete their to-do lists. It even allows you to collaborate with friends and handle challenges together.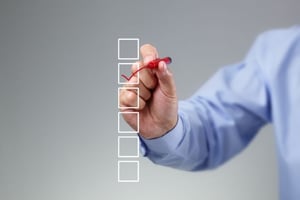 Tick Tick's elegant and intuitive nature, gives users the power to complete creativity while staying organized at the same time. From personal objectives to work-based tasks, this app has got it all covered with its clean and vivid features. You can organize tasks, create custom views, set reminders, and collaborate with team members while working on multiple projects.
Tick Tick is compatible with different operating systems and works on PCs, iOS devices, and various web browser extensions. The app allows you to complete all your tasks with ease and speed. You can add, sync, and backup notes to your computer while elegantly setting up schedules for time-based tasks.
Google Tasks is a sleek cloud-based app that performs swift to-do list management activities for you. It allows for smooth importation of task reminders from your Gmail inbox, Google Assistant, and calendar, simultaneously. You can create multiple lists of errands such as trips to the grocery store, or a barbeque soiree at the new neighbor's house.
Google Tasks also gives you the satisfaction of crossing out completed items on your to-do list – like you would on a paper. All your activities are stored in the cloud for easy access from any device that has an internet connection. You can use the platform to organize and prioritize various tasks by dates and with the drag-and-drop feature.
Boost your Productivity
Completing tasks on time and efficiently can be hard. So finding the best to-do app of the year doesn't have to be an energy drain, too. Skip the stress if you live in the greater San Antonio, TX area; use GVTC's Internet solution to test these apps quickly and decide what works for your needs.