What Makes GVTC a Cooperative?
You hear us say things like, "We're a Co-op!" and "You're a member-owner!" all the time. But what exactly does that mean? And why is this important as long as your services are working?
Well, the fact that GVTC is a cooperative rather than a privately-owned business provides tremendous value to those who qualify as a "member" when signing up for our services. The most notable perks members receive today include annual Capital Credits, monthly Member Dividends applied to payments, working with a local provider, and voting prior to our Annual Meeting where we report on GVTC's progress and announce the newest Board members.
But none of that is relevant without context. So, let's make it simple.
A little background for context
Prior to the Telecommunications Act of 1996, many telephone companies began as nonprofits operating in areas divided into two different sections:
Incumbent Local Exchange Carrier (ILEC)
Competitive Local Exchange Carrier (CLEC)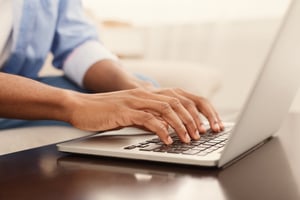 An ILEC simply provides service to a local calling area. Here, they must follow certain governmental regulations in order to receive tax
exemptions that benefit members who own it (psst, that may be you!). Anyone living in GVTC's ILEC territory and subscribing to one or more services is considered not only a customer but also a "member-owner." As we mentioned earlier, being a member-owner definitely has its benefits.
CLEC is any territory outside GVTC's certified areas, intended to facilitate competition. The Telecommunications Act of 1996 established a "free-for-all" space for providers, where you can offer services anywhere, while still maintaining regulatory benefits that come with being a cooperative. Anyone living in CLEC and subscribing to GVTC is still considered a valued customer, but they are not
a member. That doesn't mean you don't receive the best possible communications services we have to offer, rather you simply do not own any part of GVTC and therefore, are not eligible to receive its member benefits.
In Layman's Terms
In layman's terms, GVTC is classified as a non-profit entity owned by its members (customers within ILEC) and doesn't technically earn a profit, but rather "margins" that are used in multiple programs – like Capital Credits or our Member Dividend Program (MDP) – to return extra funds back to its members. And we owe the success of it all to the vision and leadership of GVTC's two managing teams:
The GVTC Board of Directors (trailblazers and residents within our local community led by Chairman Chuck Knibbe)
GVTC employees (led by CEO & President Ritchie T. Sorrells)
Having the combined forces of these visionaries, GVTC has dedicated itself to providing the absolute best in communications services to the areas we serve, all in the hopes of enhancing our community's quality of life.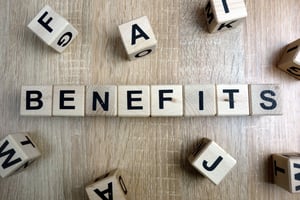 We asked Chuck Knibbe, "What makes GVTC a Co-op?" to which he replied, "I could give you the technical answer…but I'd rather talk about the spark it brings instead. Being a cooperative allows GVTC the unique opportunity to be a pillar in the community – made up of locals, run by locals, and caring for locals. It's a special mix of business and neighborly accountability I find both fascinating and rewarding in our competitive environment today."
Community First
With a community at the heart of any cooperative, GVTC continually looks for ways to pay-it-back and pay-it-forward.
Pay-it-back
The more successful GVTC is, the more returns each member sees in proportion to their service subscriptions! It's a rare practice for even a cooperative to offer these benefits, but GVTC sees its members as partners who deserve the absolute best.GVTC pays-it-ba
ck by creating unique programs that allow us to return margins above and beyond GVTC's operating expenses to its member-owners. Currently, this comes in the form of Capital Credits applied each June and Member Dividends applied to your billing statement each month.
Pay-it-forward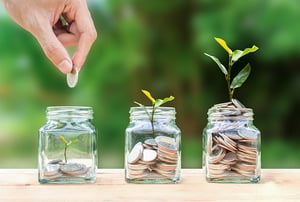 Additionally, GVTC pays-it-forward through its philanthropic arm, The GVTC Foundation. The Foundation has donated over $3.5 million since its inception in 2006, supporting 100+ nonprofits across GVTC's service area with the same mission of enhancing the quality of life in the community.

So, thank you for choosing local. For choosing a neighbor. For choosing GVTC. We're looking forward to sharing more of our success with you in 2020. Stay tuned!See, the question "What makes GVTC a Co-op?" may seem like a simple one. But as our GVTC Chairman of the Board, Chuck Knibbe, described, it's so much more than a business. As a cooperative, GVTC aspires to enhance the communities it serves in everything it does.