Social Media, banking, entertainment, smart home — there's truly an app for everything. It's an incredible thing to know that we can control our entire world with just the tip of our fingers, and with such ease, too! It doesn't matter where you are either…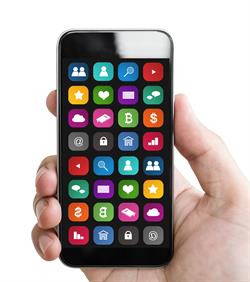 Sitting on your couch? You can go shopping from your phone… On a beach in Miami? You can use your Total Connect 2.0 App to check for deliveries at your doorstep. With our whole lives fitting in a 3 in x 6 in device, it's no wonder the average smartphone user has more than 80 apps on their phone; that's a lot to manage!
GVTC Apps You Want
Your need to control your home from a single device is the driving force behind our GVTC Apps that help you manage your smart home, WiFi Network, GVTC Account, and entertainment. And because we also understand your need to keep things simple and organized, we've created a list of phone tips to organize your Smart Home.
Restoring Order
First things first, let's organize your home screen — never waste 10 minutes of your life searching for that one app ever again!
You may already have folders separating Apps by category such as "Productivity," "Home," or "Entertainment," but somehow you still end up searching for one minute too long. Don't fret, here are a few ways to restore order:
By Alphabetical order: You know the names of your apps, so make it easy on yourself by organizing your apps alphabetically. With our brains hardwired to flow from A to Z, it'll take you less time than you can count on one hand to find your GVTC WiFi App to set up Parental Controls or change your WiFi password.

By Actions: Forget categories, and instead organize your App folders by specific actions! Where the 'entertainment' category would combine all music, T.V., news, and social media apps, our brains simply process actions like 'Listen' and 'Watch' a lot faster. How much easier can it get to find your GVTC Watch App and search all your favorite shows from your iPhone or Android?

By usage: You know which apps you use most, so place your favorite apps in descending order from most used to least used. Pro Tip: Apple iPhone users can take advantage of the static taskbar at the bottom of their screen to add the four most used apps in tandem with one of our other app organizing strategies.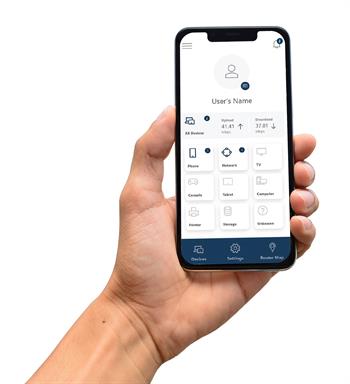 Bonus Shortcuts
Let's be honest, who doesn't like the easy route when dealing with technology? That's not to say we're not willing to put in the work for what it's worth, but if there are two options and one happens to have a shortcut, we'd all pick it. Why not use some of these App shortcuts to make managing your smart home that much easier!
iPhone shortcut for favorite apps (6S series, 7 series, 8 series, X, XS, XR, and 11 series)
Step 1: Hard-press on your Total Connect 2.0 App icon

Step 2: If the app supports this feature, a menu will pop out from the icon with a set of shortcuts — select the option you want to jump to within the app and start utilizing it.
Want your GVTC connectHome security ssteto automatically open to the camera feed or smart door lock section? Try this hidden shortcut tip!
Siri/Cortana
Just like commanding Alexa to turn off your smart lights, you can also command Siri to perform certain actions from your GVTC apps. Try asking Siri to lock your doors from the Total Connect 2.0 App even when you're away on a business trip or family vacation.
Knowing how hectic life - and technology - can get, GVTC works hard to provide the best online experience through our GVTC Premium WiFi and develop apps to maximize your smart home. Hopefully, these tips can help you reorder and shortcut your home automation.