If you recently moved homes or want to better secure your internet, you'll likely want to update your SSID. Thankfully, with GVTC Premium WiFi, you now have the capability to customize your network for quicker, easier access.
What is an SSID?
An SSID stands for "Service Set Identifier." In layman's terms, it's the name for a WiFi network. The most common way people interact with an SSID is when trying to connect to WiFi on their devices. Typically, when you get internet and WiFi installed at your home or business, it comes set-up with a default name based on your router number or customer account. But those aren't always the easiest the remember.
With the GVTC WiFi App, you can now customize your WiFi name to be anything you want (but please keep it PG for the kiddos). Fun Pro Tip: Get noticed by neighbors with a funny network name like, "Bill Wi, the Science Fi," or use it as a subtle way to call them out on their bad behavior with a name like, "Stop Taking My Newspaper!"
How to Manage Your SSID
Managing your SSID is easy-peasy with our new GVTC WiFi App. So before you start, make sure you have it downloaded from either the Apple App Store or Google Play. Check out the full instructions on how to set up your GVTC WiFi App here. Once you have it downloaded, follow these instructions:
Open your GVTC WiFi App

Navigate to the hamburger menu in the top left corner of the home page

Find "Settings" at the bottom of the menu and tap to select it

Select "Update SSID" from the Settings menu to view and change Network Details

Type your customized SSID into the "Network Name (SSID)" text box

Click save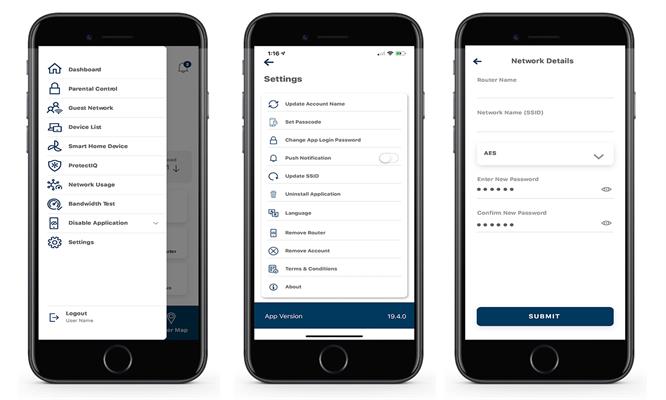 And you're set! Feel free to get creative with it. Have fun. And never waste another second scrolling through jumbled digits to connect to WiFi. Discover GVTC internet options available in your area today to join the cool kids club.