Keep an Eye on Your Child's Phone this Summer with Experience IQ
Whether your child is spending the night at a friend's house, visiting grandma for the weekend, or going on a week-long adventure, summer is the time to make memories, explore new places, and try new things. But, between all those memory-making activities, there is a lot of downtime, and for today's kids, that usually translates into a lot of screen time.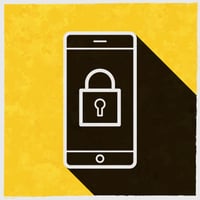 From playing video games, chatting with friends, watching YouTube videos, or scrolling through social media, most kids turn to a screen when they have nothing else to do. In fact, the majority of children in the United States spend 5-7 hours a day in front of a screen. So how do you limit your child's screen time this summer, and more importantly, protect them from things like -
Cyber-bullying
Inappropriate content
Over-sharing personal information
Leave the Phone at Home
When traveling together as a family, keeping an eye on and limiting your child's screen time is easy, or at least easier. One of the best and most efficient ways to make sure your child isn't spending too much time on their phone or getting into any sort of inappropriate trouble is to simply have them leave the phone at home, or in the hotel room, whatever the situation may be. If your child doesn't have their phone on them, the risk and the temptation is eliminated.
But what if your child is traveling with another family or other family members, maybe a trip to grandma's house for the week, and leaving their phone at home isn't an option?
That is where GVTC's app Experience IQ comes in handy!
ExperienceIQ
Part of GVTC's Premium WiFi, ExperienceIQ is an add-on service, starting at just $3.95 a month, that can help parents monitor their child's device usage from anywhere using the GVTC WiFi App.
Features
With ExperienceIQ, GVTC customers can monitor their child's phone and internet use from anywhere, all through their GVTC WiFi App.
ExperienceIQ allows parents to set up profiles for different users in the family. You can then set up filters, screen time limits, and network usage, specific to each user's profile. With ExperienceIQ, you can be sure that your child only has access to age-appropriate sites, apps, and devices, even when you aren't around.
Within each user's profile, you can add multiple devices which the person has access too. That means if your child has a phone, a laptop, and a game system that uses the internet, all those devices can be listed under their profile. You will be able to view their usage on each device, as well as set up time limits and offline hours. For example, if you don't want your child to be on their phone in the middle of the night, you can set their time limit to be 8 pm - 8 am, and they won't be able to access the internet between those times. You can even restrict full days of internet access! Besides preset parameters, you can also turn on and off their internet access at any time within the app. If you don't want your child to access inappropriate apps or websites, ExperienceIQ allows you to set up a variety of restrictions by content category, application, or website.
And if this wasn't enough, with Enhanced Parental Control, you have the option to enable notifications to receive activity updates on selected profiles and devices you want to monitor more closely.
ExperienceIQ is only available to Premium WiFi users. If you haven't already, click here for more information and to upgrade your service today!
---