Update Your WiFi Password Frequently | TX Internet | GVTC
If you've ever had an online account hacked, you know how important it is to have secure and regularly updated passwords. Passwords like "ABC123" don't exactly work anymore with how sophisticated computer experts are these days. With every virtual account you open, you want to ensure that you've created a strong and complex password to ward off fraudsters from accessing your personal information and home network.
We recommend updating your WiFi password at least once every 3-6 months with a mix of 8+ letters and numbers to protect your network. It may seem like overkill, but all it takes is one sneaky hacker to steal your private information and access to your connected devices.
Thankfully, with GVTC Premium WiFi, you now have the capability to update your WiFi password frequently for your home's security and peace of mind.
How to Manage it
With the GVTC WiFi App, updating your WiFi password is as quick as 1-2-3. So, make sure you have it downloaded from either the Apple App Store or Google Play. Check out the full instructions on how to set up your GVTC WiFi App here. Once you have it downloaded, follow these instructions:
Open your GVTC WiFi App

Navigate to the hamburger menu in the top left corner of the home page

Find "Settings" at the bottom of the menu and tap to select it

Select "Set Passcode" from the Settings menu to view and update your WiFi password

Enter in your current passcode and then a new password (Remember: 8+ mix of letters and numbers makes for a way stronger code!)

Click save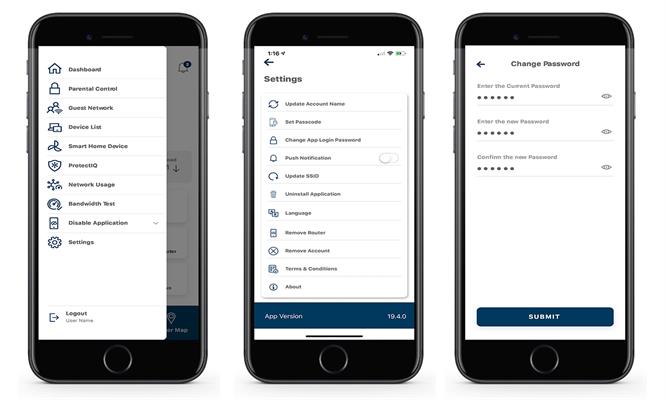 And you're done (until you update it again to be safe!). You've just taken control of your network in a whole new way in no time. Discover GVTC internet options available in your area today to experience the ease of managing your home network.