GVTC Premium WiFi: The WiFi of the Future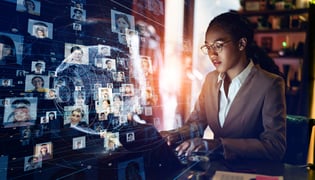 We live in a world of technology and are always looking for the next best thing to enhance our lives. Here at GVTC, we are no different. We are always making sure our customers have access to the newest and fastest products on the market. GVTC'S Premium WiFi is our most reliable and high-speed WiFi yet and is sure to match the device growth that's happening daily.
WiFi 6 is the next-generation standard in WiFi technology, built-in response to the growing number of devices in the average home. It is designed to improve speed, increase transmit efficiency, and reduce WiFi congestion in areas where there is heavy WiFi consumption. Traditional WiFi routers are designed to accommodate only a few devices. So the more devices you put on that router, the less effective it becomes. But that's not how the GVTC Premium WiFi works. The router is designed for more device connectivity.
The technology utilized by WiFi 6 allows for your WiFi to handle up to 4x the number of devices as older routers. It also improves speeds by up to 25%. WiFi 6 also gives you more bandwidth by doubling the WiFi band channels that connect your router to your devices. If you have a larger home or particular structural challenges that cause WiFi dead zones, Mesh Access Points, which provide extended coverage, can be added. GVTC Premium WiFi also provides a managed router service to support you with technical issues.
With WiFi 6, you don't necessarily need to upgrade all versions of your devices or make any updates. This WiFi version's backward compatibility makes it serve existing applications and devices just fine! The GVTC Premium WiFi is for both past, present, and future devices that connect to the internet. Hence, this technology can support new and emerging devices and applications.
Are you ready to embrace the future of WiFi today? Take the chance! Shop gvtc.com today.