7 Easy Ways to Secure your New Home
Shopping for furniture is definitely more fun than installing a security system in your new home. But, with reports of one burglary occurring every 25.7 seconds in America, home security should be a top priority.
To help speed things up, here are 7 easy ways you can secure your new home from the get-go:
#1 Secure all doors
This may seem obvious, but you'd be surprised to learn that over 34% of break-ins happen through the front door. Exactly - what? Still, it's not uncommon to forget to lock your front door after hauling in groceries. Or, for new homeowners who haven't made the trip to make spare keys, who can blame your kid for leaving the door unlocked while they go play down the street with new friends? We're human after all.
It's better to be safe when moving to a new home. Change all door locks, even if they're brand new. Then, make sure everyone living in that house has their own set of keys to lock up on their way out.
Here are a few additions to a regular lock that add extra protection:
Mount a strike plate to your door hinge
Install a deadbolt (Old school? sure. But safer? You betcha.)
Upgrade to a smart lock
Invest in a video doorbell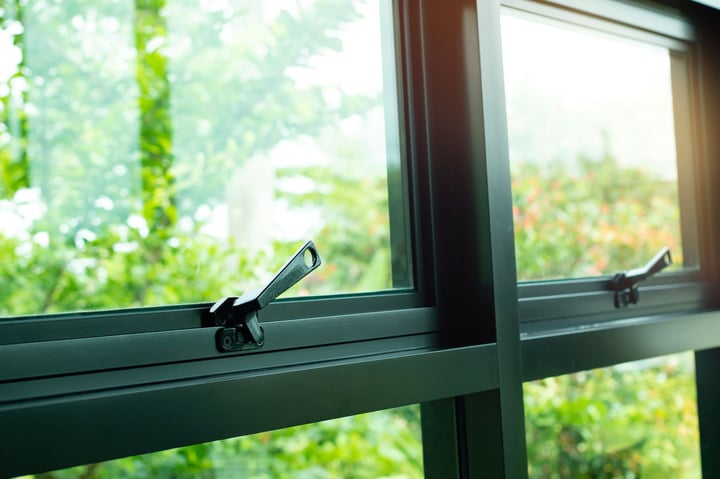 #2 Lock the Windows
We'll admit, there's not much that beats a mid-summer Texas breeze blowing through the window while you sleep. The problem with it, though? You may forget about that open window the next morning, leaving your home vulnerable to break-ins.
That's not to say you shouldn't enjoy the season while we have it. You definitely should. But next time, try setting a reminder on your phone to close it the following morning.
Pro tip:
if you do decide to invest in a home security system like GVTC connectHome, you can set up smart scenes to trigger all windows and doors to automatically lock when you leave your house. Wow is right.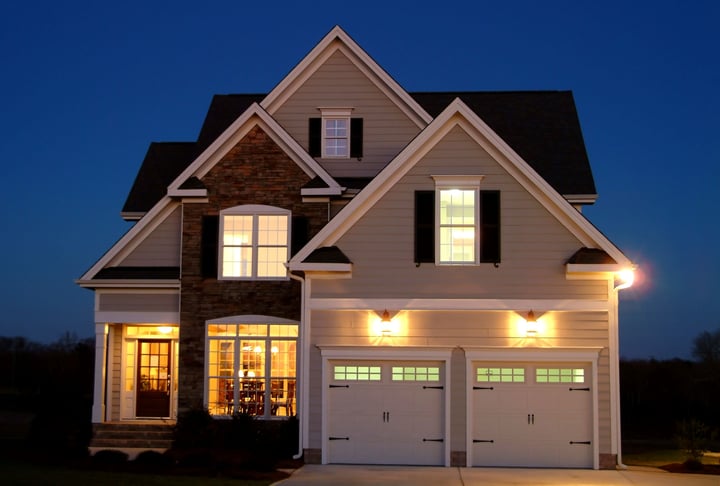 #3 Light up the yard
It sounds too easy, and that's the point. One of the simplest ways to secure your home throughout the night is to light up your yard - or rather the entire exterior. This includes lights positioned at all main entry points (i.e. front door, back door, and garage) as well as your sidewalk leading to the mailbox, your backyard, and any other high ticket items like a grilling station, pool, or outdoor shed.
The all-too-true cliche, "Light scares the darkness away." is exactly what we're going for. In this case, it's the easiest way to deter potential burglars from approaching your home.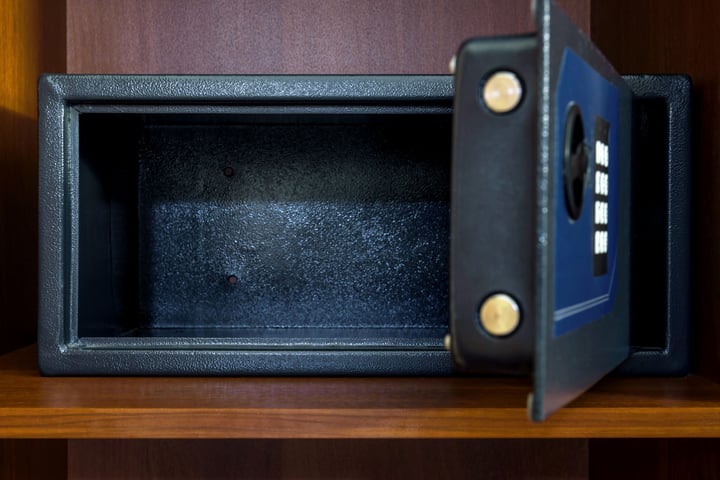 #4 Purchase a safe
As much as we prepare for disaster to strike, no one is ever immune to it. One easy way to make sure your most prized possessions are secure, though, is to invest in a safe. We know what you're thinking: "That sounds expensive."
Twenty years ago, you'd be right. Fortunately today, there are tons of great affordable options available, some as low as $99.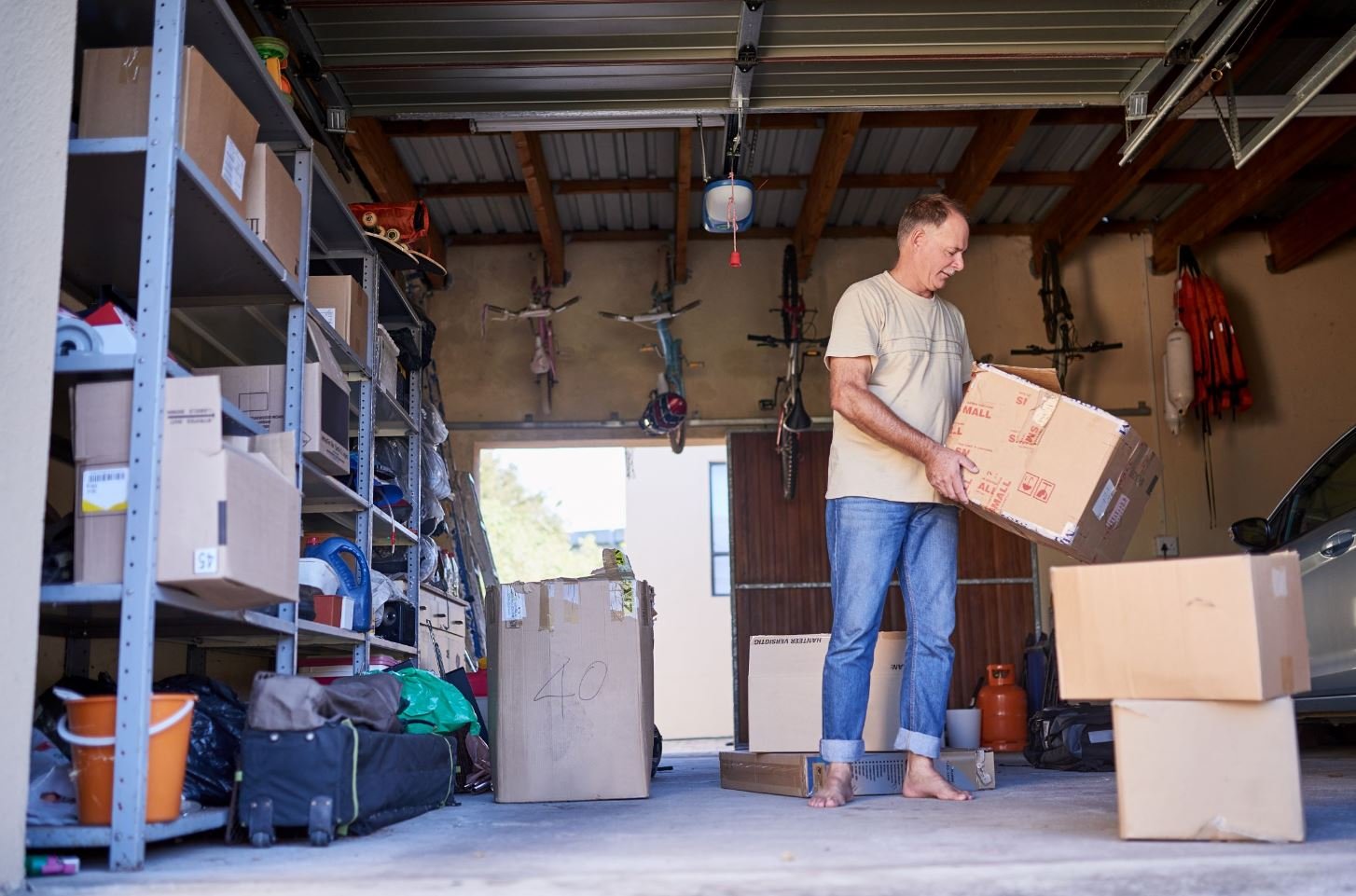 #5 Organize your Garage
"Organize my garage? How's that keep me safe?" This is another easy, albeit obvious one...maybe after we explain.
Moving into a new home = cardboard overload. All those empty (or full?) boxes piled high in your garage seem harmless enough. But unfortunately, a cluttered garage is just the right spot for a burglar (or small animal) to hide behind and lay wait.
Keep your garage organized to prevent unwanted guests from entering while your back's turned.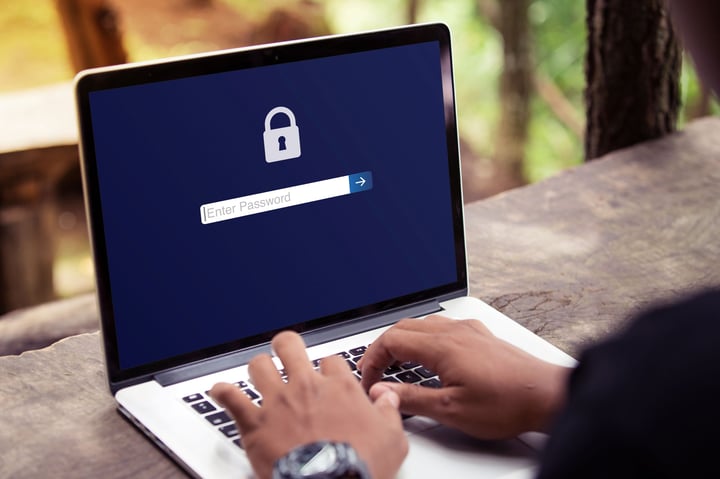 #6 Password Protect your WiFi Network
If your WiFi Network isn't password protected, this item needs to go to the top of your to-do list. One of the first things you set-up when moving into a new home is the internet; likewise, one of the first things an intruder attempts to sneak into is your WiFi network.
Unprotected WiFi networks are equivalent to a gaping front door - and we already talked about that big no-no.
Take 5 minutes to create a WiFi password, so you can protect your home from hackers attempting to disarm your security system or worse….control it.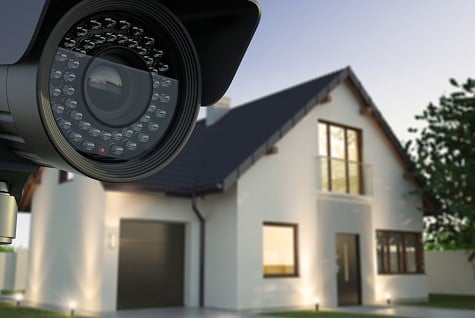 #7
Explore Smart Home Automation
We're not saying to invest today, but it is important to set aside time to research available options to protect your family. At GVTC, we believe family is #1, too. That's why we've curated a state-of-the-art Smart Home Security system that can be customized to fit your needs.
GVTC connectHome® security combines protection, automation, and integration to provide a whole home experience that's controllable entirely from your smartphone. Yep, that's not a typo.
Starting at just $25.95/mo., the GVTC connectHome® base package comes equipped with 3 wireless sensors, 1 motion detector, 1 Lyric Touch Screen Controller, and 1 Skybell® HD video doorbell camera or indoor camera. You can check out these additional features and learn more about offers available in your area today at gvtc.com.